The Best Funeral Songs
It is no secret that music can be healing to those who are in need, and funeral songs are no exception. Choosing the right song to sing or play at a funeral is not an easy task. If you have to create a playlist to accompany a slideshow, the task can be even more overwhelming.
What funeral songs should I choose?
Is this funeral song too long?
Most Popular Funeral Songs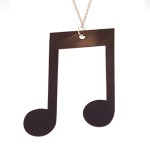 To help make things a little easier, we've compiled a list of the most popular funeral songs. If you don't already own some of the songs listed below, your best bet would be to visit iTunes and purchase the individual tracks in a digital format – so the funeral songs can easily be burned to a CD or DVD.
Have a suggestion for a great funeral song? Send us the artist and title of the song to [email protected] and we'll add it to the list!
Top Funeral Songs
(in no particular order)
Requiem – Pie Jesu

Looking Through Your Eyes – Leann Rimes