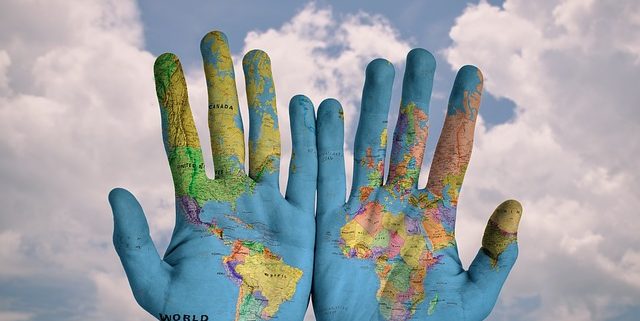 If I could reach the stars
I'd pull one down for you
Shine it on my heart
So you could see the truth
That this love I have inside
Is everything it seems
But for now, I find
It's only in my dreams
That I can
Change the world
I would be the sunlight in your universe
You would think my love was really something good
Baby if I could
Change the world
If I could be king
Even for a day
I'd take you as my queen
I'd have it no other way
And our love would rule
In this kingdom that we had made
'til then I'll be a fool
Wishing for a day
That I can
Change the world
I would be the sunlight in your universe
You would think my love was really something good
Baby if I could
Change the world
We only want what's the best for the ones we love. We'd pull down the stars and become the ray of sunshine in their lives just to do them good. If you have ever loved a spouse or a child, then you'd know that you'd be willing to spend every ounce of energy you have just to love them unconditionally.
However, reality doesn't always work in our favor, there are things that we simply have no control over.  Problems can and do arise that are not of our own making and death comes for us all, eventually.
But, we are human, as much as we are predisposed to despair so are we inclined to have hope, hope that one day things will turn out for the better no matter how bleak the situation may be.
Eric Clapton's Change the World is a very recognizable song which bears an equally recognizable truth about hope and love. Its soothing folk melody somehow calms down the spirit despite the song's subject of 'what if's' and 'what could have been's'. Ultimately, it tells about how far we would all go just to hold on to the ones we love, just like how people who lost somebody value their cremation jewelry if they had any.
The song obviously was a commercial success. It is still popular and recognizable today as it was in 1996 when it was released. It was even featured as a soundtrack in a film from that same year. The track won eight awards, including three Grammy Awards at the 39th annual ceremony in 1997. The song garnered worldwide fame in the years to come and won song of the year by the Nashville Music Awards. In fact, the song became so well received that it stayed for twenty weeks on the Hot R&B/Hip-Hop Songs chart and number 20 on the Hot R&B Singles Sales chart despite it being a folk-country song. Suffice to say that this well-loved song is appreciated across cultures and generations because of its lovely tune and the heart-warming lyrics. Also, the way the words are used in the track makes it a multi-purpose song; it can be a love song you can dedicate to a lover, it can also be a song for heartbreak and it can even be a parting tune for somebody so you can use it as a funeral song.
With all that said, this could be a heart-warming parting song to somebody who loved truly and was truly loved. It could even be that the person who gets to have this song played in their funeral just simply loves the song and a person in charge of setting up and planning the funeral can take this song since it would be the most suitable for the occasion. The love that is expressed in the song can truly be felt in the event without it sounding too gloomy, in fact, the song has a hopeful vibe to it as if it were the deceased telling all who attended the funeral to not worry about him and to simply remember his or her love all the time. Change the World is truly a song that can be appreciated by people of all ages and so this will have an impact on all who hear it in the funeral or memorial service.
https://tranquilitycremation.com/wp-content/uploads/2018/10/hands-600497_640.jpg
427
640
Webmaster
https://tranquilitycremation.com/wp-content/uploads/2016/04/logo2.png
Webmaster
2018-10-06 11:00:22
2019-03-01 11:05:49
Change the World - Eric Clapton