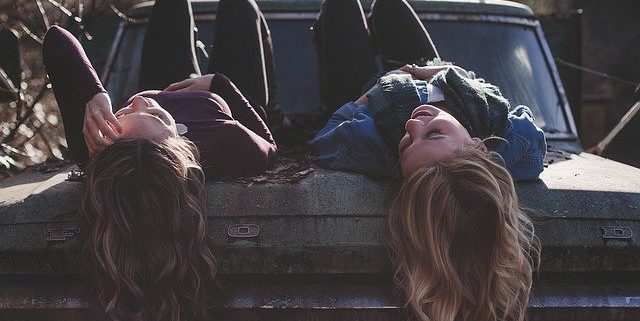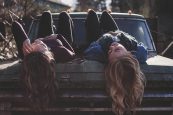 Don't look so sad, I know it's over
But life goes on, and this old world will keep on turning
Let's just be glad we had some time to spend together
There's no need to watch the bridges that we're burning
Lay your head upon my pillow
Hold your warm and tender body close to mine
Hear the whisper of the raindrops
Blowin' soft against the window
And make believe you love me one more time
For the good times
I'll get along; you'll find another
And I'll be here if you should find you ever need me
Don't say a word about tomorrow or forever
There'll be time enough for sadness when you leave me
Lay your head upon my pillow
Hold your warm and tender body close to mine
Hear the whisper of the raindrops
Blowin' soft against the window
And make believe you love me one more time
For the good times
Song Interpretation:
It is a big responsibility to plan a memorial program after a direct cremation service. You have to think about what pictures of the deceased to showcase with the urn, who to ask to do the eulogies, and what funeral flowers and songs to pick. The songs you include in the playlist matter a lot because they set the mood for your service, which will definitely influence all your guests.
Music is critical because it has the power to soothe and calm those who feel distraught. It can also evoke strong memories through the melody and lyrics. In the same token, your musical repertoire also has the power to convey strong emotions and meanings. Carefully curating your funeral playlist must be done with a lot of consideration.
If you want to veer away from the usual song choices, the country music song "For the Good Times" makes for a great selection. This was written and performed by Kris Kristofferson more than fifty years ago, and yet to this very day, its poignant message transcends time.
This song is a country hit that topped the Billboard charts shortly after it was released. Kristoffer "Kris" Kristofferson, an American country music singer, songwriter, musician, and film actor, first wrote this in 1968 while he was on a road trip from Nashville to the Gulf of Mexico. However, this ditty wasn't launched until 1970 in his debut album called "Kristofferson." You may probably remember this man as the partner of Barbara Streisand in the hit movie, "A Star is Born" in 1976.
A year after the debut of this song, Ray Price recorded his own version, which topped the charts. It was then awarded the "Song Of The Year" by the Academy of Country Music. From then on, Krisotefferson has proved his mettle when it comes to singing, songwriting, and acting as he produced and recorded many songs, along with starring in several other movies.
If you choose "For the Good Times," you will be can rest assured that you are picking a song that has been loved by many generations. This is a perfect funeral song because the title and the message itself will remind you of all the good times that you spent with your deceased love one.
Its pace and tone, though sad and melancholic, is soothing because the lyrics calm you down and remind you to think of all your happy memories. It is best illustrated in the following words: "Let's just be glad we had some time to spend together." And indeed, though parting with your dear departed is such sweet sorrow, you still have to be grateful for the wonderful moments you spent together. After all, everyone's time on this ephemeral world is uncertain, and tomorrow holds no promises.
Most of all, this song brings great comfort because it urges you to move on in the following lyrics, "Don't look so sad, I know it's over, but life goes on, and this old world will keep on turning." Everyone who is grieving in the service needs to hear this message. Because no matter how painful death may be, it is true that life will always go on, and the world will keep on spinning.
As the song says, though it may be hard to cope with the loss of a loved one, you have no other choice but to live each day with a grateful heart. You just need to be thankful for all the good times and beautiful memories. It is essential to learn to move on because your loved one doesn't want to see you living the rest of your life in perpetual sadness. The best way you can honor your deceased love one is to live your best life. Then you must carry this person lovingly in your heart with no trace of bitterness so that his or her memories will live on in you.
https://tranquilitycremation.com/wp-content/uploads/2020/03/girls-1209321_640.jpg
426
640
Tranquility
https://tranquilitycremation.com/wp-content/uploads/2022/08/Cremation-Logo-1.jpg
Tranquility
2020-05-21 09:27:18
2023-11-27 12:51:03
For the Good Times by Kris Kristofferson