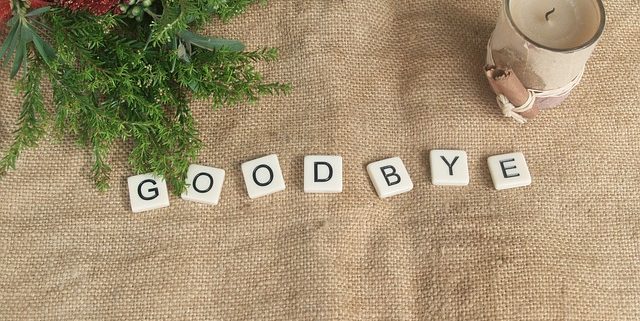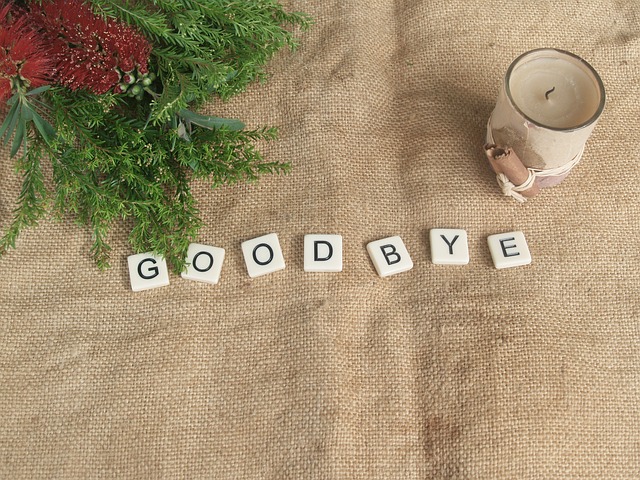 Through the back window of our '59 wagon
I watched my best friend Jamie slipping further away
I kept on waving till I couldn't see her
And through my tears I asked again why we couldn't stay
Mama whispered softly time will ease your pain
Life's about changing nothing ever stays the same
And she said how can I help you to say goodbye it's okay to hurt and it's okay to cry
Come let me hold you and I will try how can I help you to say goodbye
I sat on our bed he packed his suitcase I held a picture of our wedding day
His hands were trembling we both were crying
He kissed me gently and then he quickly walked away
I called up mama and she said time will ease your pain
Life's about changing nothing ever stays the same
She said how can I help you…
Sitting with mama alone in her bedroom
She opened her eyes and then squeezed my hand
She said I have to go now my time here is over
And with her final words she tried to help me understand
Mama whispered softly…
Patricia Lee Ramey (born January 4, 1957), known professionally as Patty Loveless, is an American country music singer. Since her emergence on the country music scene in late 1986 with her first (self-titled) album, Loveless has been one of the most popular female singers of neotraditional country. She has also recorded albums in the country pop and bluegrass genres.
"How Can I Help You Say Goodbye" is a song written by Karen Taylor-Good and Burton Banks Collins. It was first recorded by Patty Loveless for her 1993 album Only What I Feel and released in March 1994 as the fourth single. A version by Laura Branigan was released later the same year on her final studio album Over My Heart, also being released as a single. The song was later included on Branigan's 1995 greatest hits album The Best of Branigan.
In the three verses, the narrator describes with florid imagery three experiences of loss in her life: moving away from her best friend as a young girl, separating from her husband as an adult, and her mother's death. Each time, in the repeating chorus, her mother seeks to comfort her, asking "how can I help you to say goodbye?" It is the perfect song for a mother's funeral as it described what the abandoned children are feeling.
Please visit our website to view more funeral songs and funeral poems.
https://tranquilitycremation.com/wp-content/uploads/2019/07/goodbye-2818190_640.jpg
480
640
Tranquility
https://tranquilitycremation.com/wp-content/uploads/2022/08/Cremation-Logo-1.jpg
Tranquility
2019-04-18 09:30:28
2022-12-27 07:23:16
How can I help you say goodbye by Patty Loveless