You have reached our Cambridge Cremation Information Page. Our contact info and location map is below and if you would like to reach us using the form to the right we will get back to you as soon as possible. Thank You for considering Tranquility Burial and Cremation Services.
Tranquility Burial and Cremation Services Inc.
1666 King St E
Cambridge, Ontario N3H 3R7
Contact: Holly Vickovich – Manager
Phone: (519) 650-1565
Email the Cambridge Office 
Funeral Establishment Class1 FE 1388
Directions:
The Thriving City of Cambridge, Ontario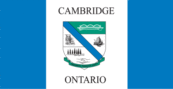 Situated about an hour and a half drive west of Toronto is the City of Cambridge, a bustling, cultured metropolis that is known for its rich heritage, an abundance of rivers, and continued future growth. Approximately 135,000 people call Cambridge home, offering residents more affordable housing options compared to nearby cities while still offering a plethora of job opportunities.
Urban sprawl has taken many residents of Southern Ontario out west to Cambridge, which started as a humble town and has flourished into a thriving multicultural city. In addition to employment opportunities, Cambridge also offers several schools in the area, including the University of Waterloo School of Architecture and the Conestoga College Institute of Technology and Advanced Learning.
Small City With Big Opportunity
While many Cambridge residents commute out of the city to seek work, Cambridge itself is home to a number of large companies that provide thousands of residents with full-time work, including Toyota Motor Manufacturing Canada, Loblaw Companies Limited, Babcock & Wilcox, Rimowa, Gerdau, ATS Automation Tooling Systems, Frito-Lay Canada, and Rockwell Automation, to name a few.
The City of Cambridge is also the site of several television and movie productions thanks to the city's myriad of unique European-esque buildings and close proximity to Toronto. Movies that have already been filmed in this city include John Q (2002), Red (2010), and Flatliners (2017), and notable TV programs shot in Cambridge include Murdoch Mysteries, Bitten, The Handmaid's Tale, and Designated Survivor.
Attractions and Activities Galore
There is no shortage of things to see and do in Cambridge. The city is home to several attractions and festivities for all. The Mill Race Festival and the Rock the Mill music festivals take place in downtown Galt every year, while the Cambridge Highland Games occur in Churchill Park each July. There's also the annual dragon boat festival, Fall Fair, and night-time Santa Claus Parade that occur on an annual basis.
The outdoorsy and adventurous type will find Cambridge highly exhilarating thanks to the city's 365 hectares of parkland, 99 parks, 140+ sports fields, and 70 km of trails, some of which run along the picturesque water bodies and rivers. Every season offers something for the nature lover to enjoy. There are also 6 public skating rinks and 5 public swimming pools.
Artsy folks will enjoy the Cambridge Centre of the Arts, Cambridge Galleries, and Dunfield Theatre where they can enjoy the finest in theatre and art from both local and national artists.
Transportation In, Out, and Around Cambridge
Perhaps the most exciting transportation news in Cambridge is the operation of the light rail transit line from Conestoga Mall to Fairview Park Mall in south Kitchener, with rapid buses running through to Cambridge starting operation in 2018.
Public transit is also plentiful in Cambridge, with the Grand River Transit system operating several routes in Cambridge, some of which travel outside of the city. Commuters wishing to commute outside of the city also have the Greyhound bus terminal near Highway 401 and Hespeler Road as well as GO Transit.
Commuters travelling by vehicle have a few main arterial roads and highways to take commuters into the city.