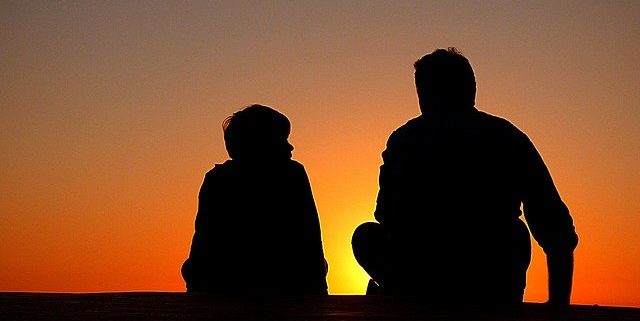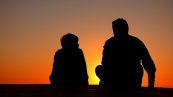 I am your child
Wherever you go
You take me too
Whatever I know
I learned from you
Whatever I do
You taught me to do
I am your child
And I am your chance
Whatever will come
Will come from me
Tomorrow is won
By winning me
Whatever I am
You taught me to be
I am your hope
I am your chance
I am your child
Whatever I am
You taught me to be
I am your hope
I am your chance
I am your child
Song Interpretation:
If you are planning cremation services for your dearly departed loved ones, you may be thinking about what are the perfect funeral songs to include in your playlist. Sometimes, words are not enough to express what you want to say because your grief is just too overwhelming. Music is one beautiful way to get this done, and it also happens to bridge differences because it is universal.
There's just something about songs that make them soothing and touching. Music has long been associated with expressing your emotions, no matter what you feel. When you are too distraught, your chosen music will be able to encapsulate the debilitating sadness you feel. In the same token, music has the power to calm you down and help you cope with grief.
Those of you who are looking for an excellent funeral song must consider I am Your Child written and sang by the legendary Barry Manilow. This famous American singer-songwriter and producer is responsible for so many of the hits that the world still enjoys. This icon is known for these Billboard-topping hits: Could It Be Magic, Mandy, Look's Like We Made It, Mandy, Can't Smile Without You, Copacabana (At the Copa), Somewhere Down the Road, and more. 
Born in 1943, Barry Manilow has always been musically inclined, so it is not surprising that he is a multi-awarded artist. Those awards that he garnered throughout the course of his musical career are too many to list individually. He has significant accolades from these top award-giving bodies, the Grammy, the Emmy, and the Tony Awards.
I am Your Child is the right song for funeral services not just for children and teens, but also for adults. Although the words speak about the child, the message applies to everyone. After all, each human being stems from a mother and father. Everyone is a child of someone, no matter what. If you are a believer, then you, too, are a child of God.
Why does being a child matter so much? When you are a child, it means that you are dearly loved. It is an excellent reminder that people can only grow because someone has done the hard job of nurturing and caring for them in the background. 
The words of the song, as well as the melody, give listeners warm comfort when it says these words, "I am your child, wherever you go, You take me too." This is a wonderfully reassuring as it tells people that even if your loved one is gone, these dear people will still be with you in spirit. And this is comforting because, as the timeless adage says, the dead keep on living only if you continue to remember them. 
On top of that, this also makes a great funeral song, especially if you are burying your children. Though it is devastating to lose a child, and it goes against the natural cycle of life, it is still a painful loss that you may struggle coping with and find hard to process. However, no matter how difficult the situation is, you still have to accept this new reality and go on. 
I am Your Child is a poignant reminder that tells you of all the good things you have done for your child in the lines, "Whatever I know, I learned from you" and "Whatever I do, You taught me to do." No matter what happens, your child has felt your love in the short span of time you spent together. Sadly, everyone here on earth is only running on borrowed time, and it is unfortunate that a child could be gone too soon. 
But in the end, no matter how tough the loss is, you must still learn how to cope. This song ends with another great piece of advice, as its lyrics say, "I am your hope, I am your chance." Indeed, no matter what happens, as long as you are alive and the memories of your loved ones live in your hearts, hope will always spring eternal. 
https://tranquilitycremation.com/wp-content/uploads/2020/03/silhouette-1082129_640.jpg
360
640
Tranquility
https://tranquilitycremation.com/wp-content/uploads/2022/08/Cremation-Logo-1.jpg
Tranquility
2020-04-04 08:04:53
2022-12-27 07:23:06
I am Your Child By Barry Manilow