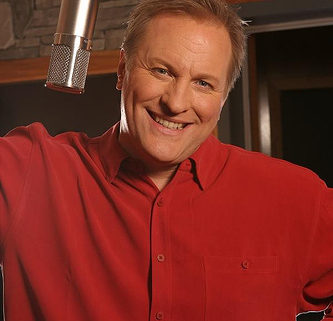 The death of a loved one hits us, hard. Whether it's a brother, mother, spouse or best friend, it's an unbearable and overwhelming feeling we wish we never have to experience. That's why when someone dear to us loses someone s/he loves, we do our very best to provide comfort, support and understanding. These trying times are unfathomable, some don't come out in one piece.
The news of someone dying is something you can never anticipate. Despite spending time with someone dying, nothing really prepares you for the loss you're about to endure.
Death may be unbearable but there are ways to make us better understand how we feel, how we can go through this, and so forth. One is through songs. During many funerals, certain songs are played to remember and celebrate the deceased's life.
One of the most popular choices is the song, "Love, Me" by Collin Raye. Written by by Skip Ewing and Max T. Barnes, the song was released in 1991 and has since tugged at countless heartstrings.
The country ballad contains poignant lyrics that draw out every possible emotion, particularly when dealing with death.
Below is our personal interpretation of the funeral song.
I read a note my Grandma wrote back in 1923
Grandpa kept it in his coat, and he showed it once to me
He said, "Boy, you might not understand, but a long, long time ago,
Grandma's daddy didn't like me none, but I love your Grandma so.
The singer reminisces about the time his grandfather talked about his grandmother dearly. The grandfather mentions his hardships trying to win over the love of his life and still gushes about it as if it just happened yesterday. Here, the grandfather imparts stories of love and wisdom to what could be a young man at the cusp of his life, discovering how it is to love and be loved.
We had this crazy plan to meet and run away together
Get married in the first town we came to and live forever
But nailed to the tree where we were supposed to meet instead
I found this letter, and this is what it said,
The grandfather continues on with his story to his grandchild about the immense love he and his grandmother shared with each other. While they were young, they had planned to elope and live happily together forever, Sadly, upon the arrival of the grandfather, he found a note.
"If you get there before I do
Don't give up on me
I'll meet you when my chores are through
I don't know how long I'll be
But I'm not gonna let you down
Darling wait and see
And between now and then
Til I see you again
I'll be loving you
Love, Me."
At this point, the lyrics can be understood as a literal goodbye to the grandfather; that their plans had to wait but there stood a promise and hope that they will be together again. This time, it will be forever.
There is another meaning to these verses, as when understood in terms of dealing with loss. When we lose someone close to us, we like to believe that we will see each other again in another life. We hope and pray that someday, we will see our departed loved ones smile and laugh; that perhaps one day, we will be spending the rest of our lives together.
As for now, we have to wait, hope and see. As we go through this grief, we cling on to the likelihood of seeing our beloved departed one sweet day. But right now, we have to cope with the loss, stay strong and try our best to move forward.
I read those words just hours before my Grandma passed away
In the doorway of the church where me and Grandpa stopped to pray
I know I've never seen him cry in all my fifteen years
But as he said these words to her, his eyes fill up with tears
There are some people that we never get to see cry or break down. They seem to have everything under control all the time. In fact, that person could be us. However, when the death of a beloved happens to us, we lose all control and break down. We have this outpouring of emotions, as if a floodgate of tears has opened.
Despite the pain, we believe that we will all be given the chance to see our departed once again. We don't know when but it's an assuring feeling we all want to hold on to.
"If you get there before I do
Don't give up on me
I'll meet you when my chores are through
I don't know how long I'll be
But I'm not gonna let you down
Darling wait and see
And between now and then
Til I see you again
I'll be loving you
Love, Me." 
https://tranquilitycremation.com/wp-content/uploads/2017/02/2366984951_ef4cd1b0e8.jpg
500
333
Chris Silverthorne
https://tranquilitycremation.com/wp-content/uploads/2016/04/logo2.png
Chris Silverthorne
2017-02-07 07:14:48
2018-09-25 09:16:53
"Love, Me" by Collin Raye