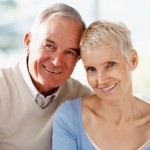 We are proud to offer At-Home Arrangements at no extra cost to all of our families. This can be utilized for both pre-arrangements and if a loved one has passed.
If you wish to have a Funeral Director come visit you, please let our staff know and we will accommodate for you, whether you are at a private residence, nursing home, hospital, or hospice. We see this service as another way we can provide personal one on one care to all of the families we serve.
There are many reasons that a family would like to make to At-Home Arrangements, such as: if you have mobility or transportation issues, if you feel stress in regards to coming into the office, if you would like personal support from friends or family during arrangements, or if you simply do not feel that it is the best choice for you to come in.
At Tranquility, we believe that the more choice our clients have in their time of need, the more beneficial our services will be.
For any questions or to schedule an at-home arrangement near the Greater Toronto Area, please phone: (905) 855-7565.
For at-home arrangements near the Kitchener-Waterloo area, please phone: (519) 650-1565.
For at-home arrangements near Brant County, please phone: (519) 757-1654.
For at-home arrangements near Hamilton, please phone: (905) 777-1700.