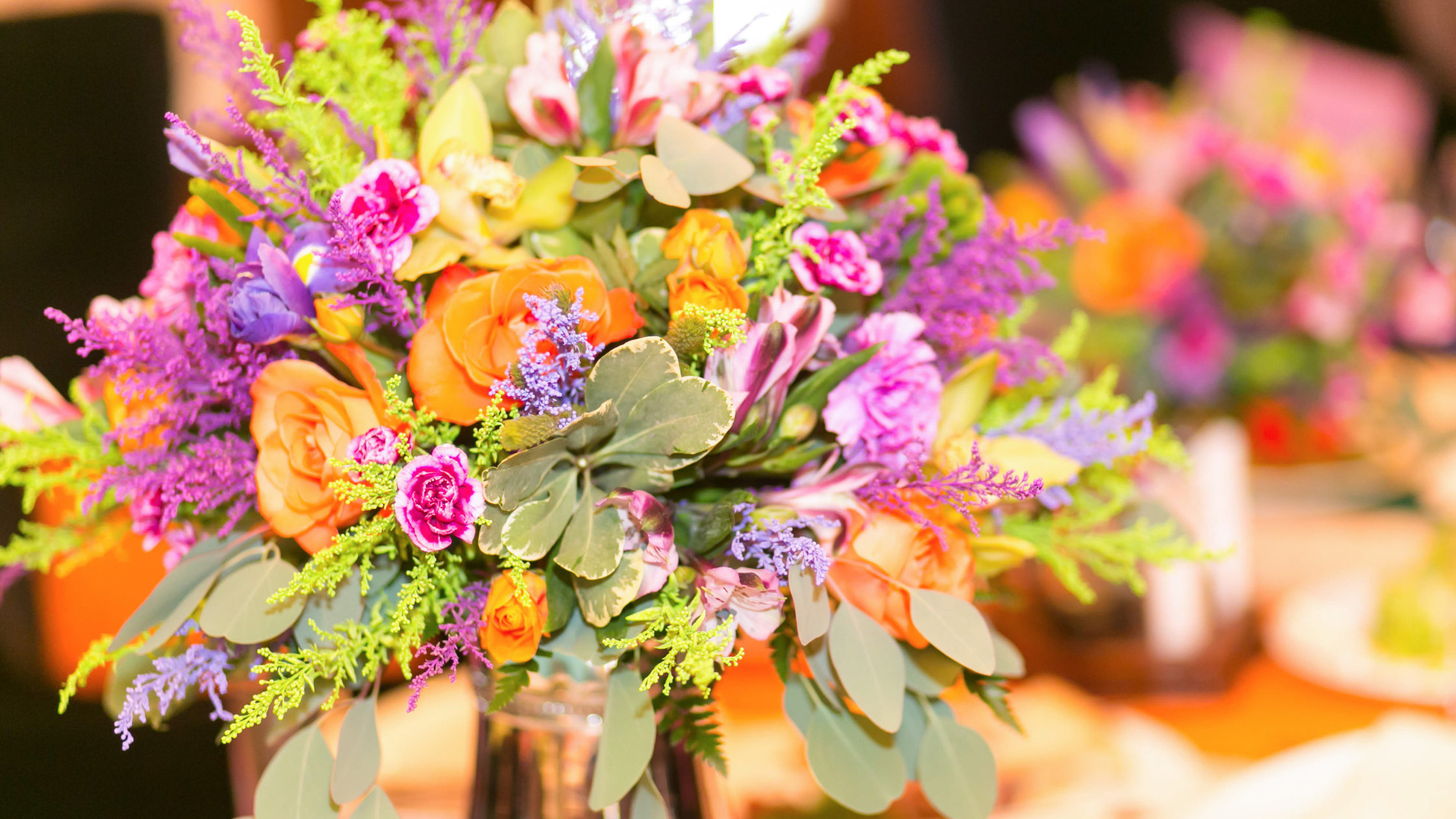 When everyone thinks of funeral services, the immediate color that comes to mind is black. It's the color of mourning associated with western cultures. However, this is not a strict rule for other parts of the globe. In fact, in some cultures, purple, white, red, and even gray are considered funeral colors. 
Moreover, with increasing personalized services, it is more acceptable to use a wide array of colors that hold a special meaning for the deceased. If you're considering interspersing color in the viewing ceremony, burial at the gravesite, or memorial services after direct cremation, feel free to do so. Here's how you can utilize color to customize your chosen deathcare services. 
Play Around With Flowers
If you're decorating the venue with flowers or receiving flowers as a condolence gift, you can request a specific color that's special to the deceased. It would be very sweet if the service was filled with colorful flowers that brought them joy when they were alive. 
Alternatively, if the deceased loved a specific breed like marigolds, you can ask for that too. Some people are not a fan of flowers but may like succulents or fortune plants instead. Feel free to make requests; yet at the same time, graciously accept what has been given. You can decorate the room with the gifts accordingly.
Decorate With Purpose
You can use splashes of colors by being intentional or purposeful about your decorations. If you wish to highlight a specific color, you can do it in different ways. Take a look at the following suggestions: 
You can display pictures using frames with the same color

Try using tablecloths, napkins, and centerpieces in the reception with the same color

Utilize themed decorations for the memorial tables 

Prepare souvenirs or keepsakes for guests with the same color 

Use same color ribbons or garlands to spruce up the space 
You have endless options when it comes to decorating your deceased loved one's end-of-life celebration. If you need inspiration, think of what the deceased loved the most and use that to create something unique and memorable. 
Request Attendees to Wear a Specific Color
You can incorporate your chosen color by asking the guests who will attend the service to wear it. Again, black is no longer the only funeral color choice. It's customary to see a sea of pink or purple to honor the deceased. It's even more important to uphold the color choice if your loved one made this request while they were still alive. 
Alternatively, you can also ask the attendees to wear themed outfits. For example, the one who died was a Star Wars aficionado, you can incorporate that theme. Other options may include uniforms for a member of a club, unicorn prints for this mythical creature lover, and the like. 
As the one organizing the event, you can include the specific request when you announce the details of the service. You can also ask family and friends to spread the word via direct message. 
Customize the Casket and/ or Urn
Funeral caskets and cremation urns come in a wide ray of designs, colors, and materials. For caskets, you can request to change the lining and pillow. That's the simplest way to use color. If you have the funds, you can also change the cap panel or the material space above the deceased when the casket is open. The most expensive customization is having the entire casket material transformed into your chosen hue.  
For urns, you'll find a broad range of materials to suit your needs and preferences. Speak with your funeral director so you can learn your various options. It's important to work with a reputable funeral home to get the answers you need. The team will also do their best to give you what you want, so you can send off your deceased beloved with flair and style. 
Learn the Meaning of Various Hues
If you're not sure about what to do with your personalization efforts, it would help to know the meaning of the various colors. Check them out below: 
Red: love, strength, bravery, energy, and passion

Blue: peace, trust, harmony, and tranquility

Pink: romance, care, tenderness, and acceptance

White: purity, peace, goodness, innocent, and quiet serenity 

Purple: wisdom, honor, spirituality, elegance, and grace

Green: fresh, generous, and renewal

Beige: simplicity and calm

Yellow: happiness, hope, friendship, imagination

Orange: vibrance and enthusiasm

Gray: modesty, dignity, intelligence, and security

Brown: stability, comfort, and reliable
There are so many colors to choose from with the combination of primary, secondary, and tertiary hues. And keep in mind, color is just one aspect of creating a meaningful service that honors the memory of the dead. You can also personalize other aspects like the music, readings, and speeches. If you need assistance, don't hesitate to brainstorm with your funeral director and team. They can suggest meaningful solutions that can help you create a tribute that looks good and feels right. 
https://tranquilitycremation.com/wp-content/uploads/2023/03/Color-to-Customize-the-Funeral-Cremations-Service.png
1260
2240
Tranquility
https://tranquilitycremation.com/wp-content/uploads/2022/08/Cremation-Logo-1.jpg
Tranquility
2023-03-05 16:00:47
2023-03-31 18:39:50
Can I Use Color to Customize the Funeral/ Cremations Service?