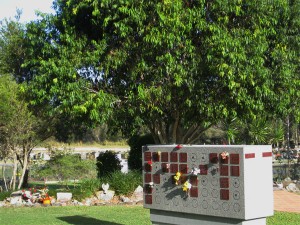 Whether you opt to have a loved one buried or undergo a cremation, you will still have to deal with the funeral home. Even at this time of grief, you will have matters to decide on or attend to so a sympathetic but professional funeral home director can go a long way in assisting you and making things easier for you.
Choosing a funeral home within a short driving distance from your residence is certainly more convenient, however, you also have to make sure that your personal requests can be accommodated there.
Religious preferences, specific cremation memorials, or cultural traditions, for instance, will have to be taken into consideration.  A funeral home should be flexible and sensitive enough to allow some changes in their packages without adding too much to their costs.
Since they are more familiar with the procedures of laying a person to rest, they should also be able to help you complete the necessary documents and be able to extend other services that you may need such as composing obituaries, planning for the funeral services, and coordinating with you on all the activities you need to do.
They should also be upfront with the expenses so you can make decisions better and not worry about the burdens of paying for the costs later.
Source: https://parliamentplc.com/death-dying/how-to-choose-funeral-home-services
https://tranquilitycremation.com/wp-content/uploads/2022/08/Cremation-Logo-1.jpg
0
0
Chris Silverthorne
https://tranquilitycremation.com/wp-content/uploads/2022/08/Cremation-Logo-1.jpg
Chris Silverthorne
2011-01-04 17:00:11
2022-12-27 07:33:17
Assessing Funeral Home Services