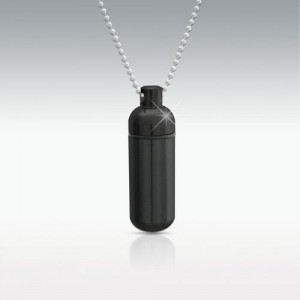 Cremation keepsakes often come in all shapes and sizes but they serve only one purpose: that your loved one who passed away may still be remembered and kept close to you. Unlike the cemetery burial, cremation allows those left behind to carry a tangible part of the deceased as they go on with their lives.
The common practice of cremation is to have the ashes be put into an urn or several urns and distributed among family members. Others are fond of scattering them in special places where the deceased had visited while alive.
One practice that might want to look into is the purchase of cremation jewelry. This often takes the form of a necklace with a pendant that doubles as a small container for the ashes. From afar, these pendants would not call attention to themselves as mini cremation urns and you can have the option of filling them with a strand of your loved one's hair or their ashes.
Discreet and wearable, these pendants can then be hung from a nice necklace. You can check out the many designs that are available in the market today. From crosses to small animals, you can pick the pendant that is significant to you and your loved one. They also come in different materials like gold, silver, glass and others.
Source: https://www.cremationjewelry.net/Cremation-Pendants-information.php
https://tranquilitycremation.com/wp-content/uploads/2022/08/Cremation-Logo-1.jpg
0
0
Chris Silverthorne
https://tranquilitycremation.com/wp-content/uploads/2022/08/Cremation-Logo-1.jpg
Chris Silverthorne
2011-01-12 19:28:48
2019-01-16 10:20:09
The Cremation Pendant Option