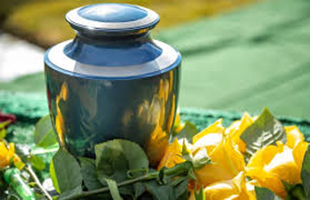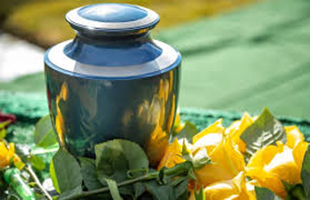 You may have seen a memorial service in the movies wherein a cremation urn takes center stage instead of the usual casket. You may have even attended one, too. After all, this scene is happening more often in this modern world. Today's era has certainly deviated from traditional approaches, even when it comes to funeral and cremation services.
This unique scenario can be attributed to a cross-generational influence. Keep in mind; most baby boomers are used to traditional burial services. It is the norm for the majority of their generation. Meanwhile, the younger ones are currently exposed to a world where crematory services take up around 50% of final disposition methods when there is a death.
Why Burying Cremains is Now Popular
When you put the scenarios mentioned above together, you will see why burying the cremated remains (aka "cremains) is the best method for some people. It makes perfect sense, especially if your family already owns a burial plot that's been fully paid for. Another example is when the deceased desires to be cremated and wants to be next to a spouse interred with a full-scale burial.
Thankfully, you will find this option acceptable as it merges the best of both burial and cremation. Though many may opt for a direct cremation service, many still choose a cemetery plot as their preferred final resting place for the ashes. If you select this option for the urn, inform your funeral directory so they can make the necessary preparations and secure the vital permits to avoid any delays. If you prefer not to take home the urn and keep the remains elsewhere, you have several options. Take a look at them below.
Burying Using a Traditional Cemetery Plot
This is the best choice when your family already owns burial plots where generations of your relatives are interred. To ensure a smooth-sailing burial:
Talk to the cemetery director in advance.
Ask about their policies on burying cremated remains.
Find out how much it will cost for this simple service.
Expect the price to be less than a full-scale funeral because they only need to make a small hole in the ground.
Some cemeteries allow the burial of multiple cremation urns at the same time. Though they generally don't volunteer this money-saving information, it would not hurt to ask.
Utilizing a Columbarium for Storage
You will find that there are many different kinds and styles of columbariums in this modern era. You will notice that many have been set up as cemetery owners want to accommodate the rising numbers of families who choose cremation as their final disposition method.
A columbarium is an above-ground structure that ranges from a simple repository to something fancy and elegant. Some columbariums will allow you to decorate a small display area along with the urn. This tiny space is your chance to memorialize your loved one. Put in pictures, mementos, and other trinkets that will help you keep the memories alive.
Keeping the Remains in an Urn Garden 
It is now common to find urn gardens built within cemeteries. Cemetery owners develop these special gardens to fill the demand. This is a dedicated area that's specially built for cremation urns. Like columbariums, they come in different styles, but they all share a very peaceful ambiance thanks to the natural setting.
You will find professional landscaping that's pleasing to the eyes. Some offer fountains, paths, stone gardens, and even seats so you can spend time in the garden. You can ask if you're allowed to have the remains be buried with an elegant obelisk or an ornamental statue.
Final Wrap Up
You have several options to choose from if you don't want to take the urn home. However, remember that the prices constantly fluctuate depending on where you want to keep the urn. The type of services you plan to include for the urn burial will also affect the costs.
To assure you spend within your budget, do your due diligence by asking around for pricing details. With the proper information, you can find the perfect resting place for the cremated remains. Notably, if budget is a primary concern, you can also release the ashes in a memorable location, like a favorite park, ocean, or even in your own backyard. There is no right or wrong way to get things done. The key is choosing what feels most comfortable for you and your family.
https://tranquilitycremation.com/wp-content/uploads/2021/02/cremation-urn.jpg
200
310
Tranquility
https://tranquilitycremation.com/wp-content/uploads/2022/08/Cremation-Logo-1.jpg
Tranquility
2021-06-15 16:18:01
2022-12-27 07:22:28
Can We Choose to Bury the Cremated Remains?