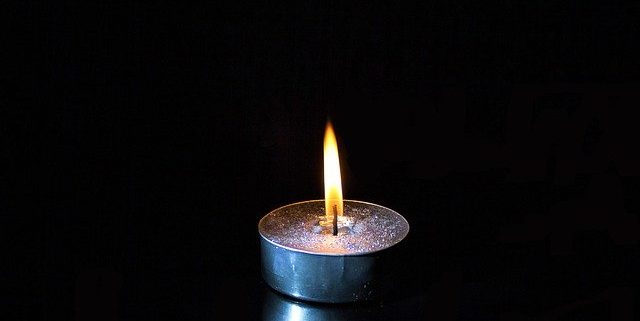 Being neighborly means showing you care, especially when you know that the ones next door have just lost a loved one. It is vital to maintain a good relationship with your neighbors because they are the nearest friends you can call in your time of need. You can also keep an eye on each other's homes. Most of all, your children grow up together. In the time of your neighbor's crisis and deep grief, you must extend a helping hand to alleviate some of their pain. 
Symbolic Meaning of Condolence Gifts 
It is in your power to be a good neighbor by going out of your way to show your love and care. Being a decent human being inspires the same feeling in others, so when you are in a bind, these people will not think twice to help you out, too. There is, after all, truth to the wise adage, "no man is an island." 
Buying a condolence gift is probably one of the most challenging purchases you will ever have to make. Apart from spending time with your neighbor, your chosen token will help express your deepest sympathies. It also shows you are sympathetic to their pain; that's why you are thinking of them. 
You can choose between a gift that will help your friend with the grieving process, or you can also pick a memento in honor of their loved one's memory. Either way, your gift is the ultimate testament of your love and support. Consider the following gift items below from traditional flowers to the more trendy cleaning gift cards. 
Say Your Feelings with Flowers 
Is it counterproductive to give funeral flowers when there is already a lot of floral arrangements during the funeral or cremation services? The answer is no. There is always room for beautiful flowers. When you analyze it, funeral flowers are big ornate displays that are inappropriate for a home. If you are planning to give your neighbor this traditional gift, choose a smaller floral arrangement in a lovely vase so they can display your gift in their living room or kitchen counter. 
You can never go wrong with pretty flowers because, in all cultures, these are symbols of love and affection. A lot of people give flowers when words are inadequate. Pretty flowers with their colorful blooms make people smile. They evoke a happy feeling that perks you up when you're feeling down. 
Be sure to pick an elegant vase that matches the personality of your neighbor so it can be reused. You may also consider gifting a living floral planter that their family can take care of to help them cope. If you want something fuss-free, succulents like cacti in a pot that don't require a lot of maintenance also make perfect gifts.
Send Nourishing Food Basket
Many cultural traditions see food as a great source of comfort during difficult times. Aside from providing mourners with nutritious sustenance so they can have enough strength to sing funeral songs and poems, the leftovers can feed grieving family members who do not have the energy or the time to cook.
You can opt for store-bought gift baskets and fill it up with your neighbors' favorite treats. The trusty casserole is also a good idea that never goes out of style. If you use this method, you have a reason to re-visit your neighbor when you get back your dish after the formal funeral rites are over. 
This is crucial because the lonely feelings set it when all the funeral and cremation proceedings are over. The emptiness sets in when they go back to their routine, and they realize their loved one is no longer there. Going back for the dish or bakeware where you placed your casserole gives you a good reason to connect with your neighbors. 
Offer a Handy-Dandy Cleaning Gift Card
One of the best gifts you can ever give is service. This is a great idea because some people feel shy about asking for help. Give a cleaning gift card that offers them home-care maintenance from your favorite cleaners. They need all the help they can get to handle the daily tasks that they do not have the energy to face. 
There's something called grief lethargy when people in mourning just don't want to leave their beds all day long. Some days call for wallowing in self-pity as a part of the grieving process. Your cleaning gift card will come in handy during this inopportune time. 
Pampering Wellness Gifts
When your neighbor is feeling low, it is a brilliant idea to gift this person an opportunity to feel great about themselves. Wellness gifts that pamper the body and mind will serve as distractions from their pain. Usually, humans in mourning don't have the inclination to make themselves look good. It is perfectly normal to feel depressed.
Your wellness gifts like a free massage, a mani/pedi, a free haircut, or a relaxing spa rejuvenation will prompt them to go out. People in mourning will genuinely benefit from breaking their routine. Most of all, the gift of touch is important. There's something about human skin-to-skin connection that promotes healing. 
Gifts to Honor their Love Ones
If you are particularly close to your deceased neighbor, you may have tons of pictures on your phone that you want to immortalize in print. This gift that celebrates the life of your friend can potentially bring comfort to the ones left behind. After all, death only ends a life that is in the form of a human vessel, but death will never end relationships. 
Your neighbor will certainly appreciate photo books, printed throw pillow covers, photo mugs, and picture frames that you have of their deceased loved one. The grieving family needs to see that other people remember the one who has passed on. This shows that the person's memory lives on many other hearts. 
Final Word
A condolence gift is really not about the item, but it is all about your intention to comfort and communicate with your dear neighbor. Whatever you end up giving, it is crucial to provide a meaningful, hand-written, and heartfelt note with your gift. They may forget what you gave them in the future, but they will always remember the feelings you evoked when you thought of them. 
https://tranquilitycremation.com/wp-content/uploads/2020/04/candle-2651278_640.jpg
426
640
Tranquility
https://tranquilitycremation.com/wp-content/uploads/2016/04/logo2.png
Tranquility
2020-05-10 10:20:58
2021-01-08 20:46:56
What to Give your Neighbor Who Has Lost a Loved One