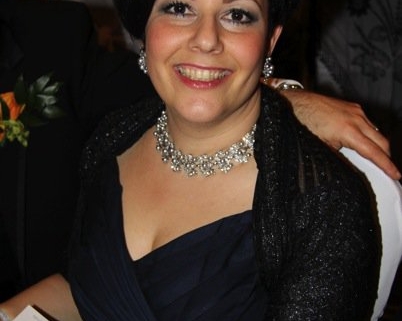 Sonia Melidoni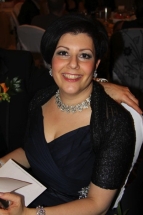 March 14 1967 – April 28, 2023
Sonia Melidoni was born in Toronto, Ontario to Octavio and Gianna Belardi on March 14, 1967. Octavio and Gianna immigrated from Gubbio, province of Perugia, Italy in 1965. She is survived by her loving family: her devoted husband, Dominic, her beloved daughter Erica, son-in-law Nadeepa, grandson Maxwell as well as her brother Eros, his wife Rosa and their children Vincenzo and Jordana (Gigi).
She grew up in Toronto, with her parents and her Nonna Ernesta and Nonno Angelo Rosetti. Sonia loved to dance, and her first dance partner was her father, where she learned standing on her father's feet while listening to their favourite Italian tunes. Those who knew Sonia remember her unique fashion sense and infectious laugh, hallmarks she no doubt inherited from her beautiful mother.
Sonia learned her faith from her Nonna in 1977 and immediately forged a lifelong friendship with her loving God, Jehovah. Despite any challenges that came her way, she was steadfast and unwavering in her love and faithfulness.
In 1980, while in the Lido Italian congregation, Sonia was introduced to the love of her life, Dominic. He spotted her from across the room, and decided she was the one he was going to marry. At the time, Sonia was still quite young, and a friendship was formed. When Sonia was older, they started dating, and were married in 1985.
Two years later, their beautiful daughter Erica was born, and the young family continued on their journey of devotion to their God. Known for their warm hospitality and gregarious spirit, they developed many lifelong friendships that continue to this day. They were also known for their passion for dancing, whether in the kitchen, at a wedding or anywhere there was music, you knew you could find them on the dance floor. A passion they passed on to their daughter, Erica.
Throughout their lives, they enjoyed traveling together and even survived working together (no shared offices here, folks!) Sonia passionately pursued her ministry at every opportunity, and even enjoyed the privilege of regular pioneering for a year and a half. When her grandson Maxwell was born in 2017, she decided to support the new young family by helping to care for Max. Her face literally lit up at the sight of him.
A devoted mother and Nana, she loved spending time with her family. Sonia was incredibly intelligent and loved to study the Bible and learn new things. This was reflected in her insightful comments and the way she expressed herself in the field ministry and to others.
Sonia was known as a loyal and loving friend to so many and will be deeply missed. The Scripture at Proverbs 17:17 perfectly reflected her approach to her friends: A true friend shows love at all times. And is a brother who is born for times of distress.
In 2017, Sonia was diagnosed with early onset Alzheimer's, and sadly, lost her fight on Friday, April 28, just after midnight surrounded by family and friends.
Her constant smile and infectious laugh will never be forgotten and are safe in Jehovah's memory. Vibrant and beautiful inside and out, we long for the day when she awakens from her sleep, and her loved one are waiting to greet her with open arms.
Sonia had full confidence in the promise the Bible makes in John 5:28, 29 where it says: Do not be amazed at this, for the hour is coming in which all those in the memorial tombs will hear his voice and come out. We long for that day and know she is resting peacefully in the safest of places in Jehovah's memory.
https://tranquilitycremation.com/wp-content/uploads/2023/05/Melidoni.jpg
604
402
Tranquility
https://tranquilitycremation.com/wp-content/uploads/2022/08/Cremation-Logo-1.jpg
Tranquility
2023-05-03 13:43:04
2023-05-03 13:43:04
Sonia Melidoni