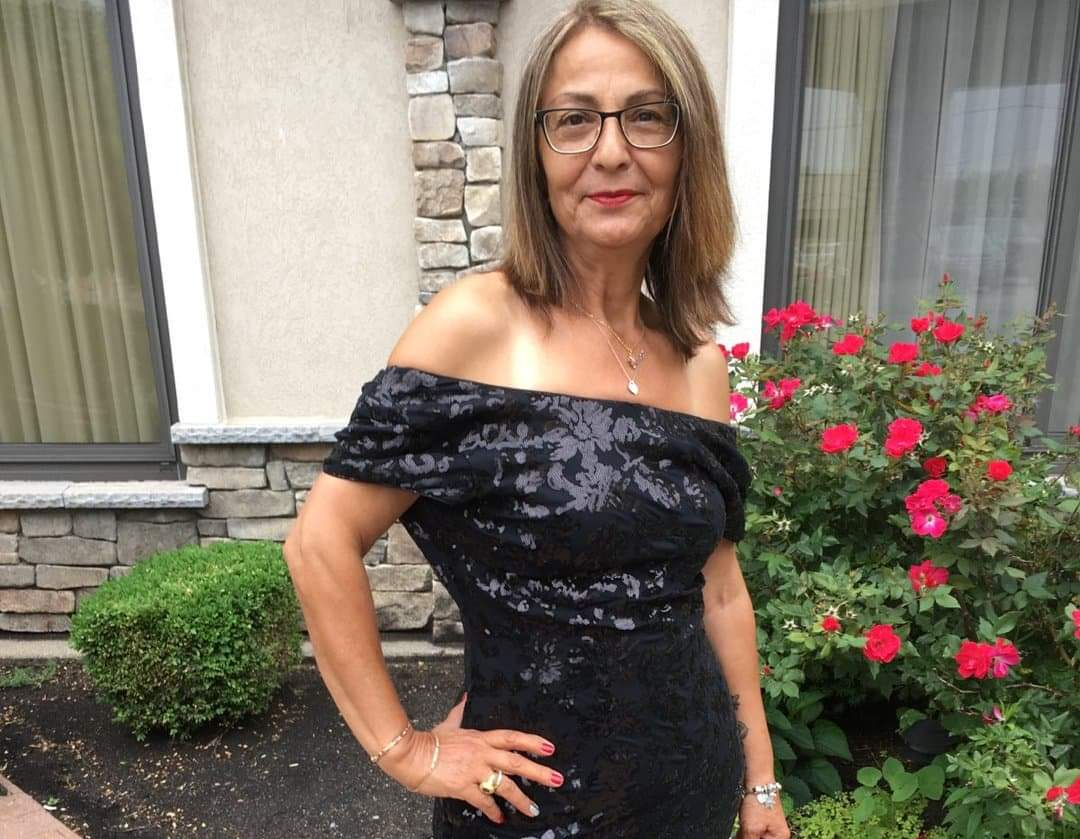 Virginia Georgopoulou-Jamil fiercely battled cancer until her final breath on June 15, 2022 surrounded by her loved ones. She leaves behind her husband and life partner of 41 years Elias Jamil; her five children Peter (Adele), Valentine (Miro), Joey (Donovan), George, and Alexis; her four grandsons Isaac, Anthony, Nathaniel, and Charlie, as well as her fur babies Marley, Mango, and Rüfüs. Hailing from Gytheio, Greece, Virginia led a life of grace, laughter, and endless recipes – cookies and cakes being her speciality. From being the loudest soccer mom on the field, to the most patient assistant to special education students, Virginia has left her mark on countless lives around the world. She has been reunited with her grandmother, dad, mom, brother, and sister.
The family would like to give endless thanks to Virginia's entire medical team from Walker Cancer Centre in St Catharines, Douglas Memorial Hospital in Fort Erie, Saint Elizabeth's, and of course Dr. K. Scher and PSW Rafeena. The unwavering love, support, and kindness from all the staff have made Virginia's life much more full.
65 years old may seem young but Virginia jam packed life even after the disease came into the picture, making all the nurses and doctors laugh along the way. Virginia took pride in being the neighbourhood mom to everyone. She fought for and protected each and every one of her unofficial children like the powerful mama bear she is. Our lives are better and stronger because of her. Virginia's legacy lives on through us all.
Virginia's celebration of life will take place on Monday June 20th, 2022.
Visitation will be from 9:00 a.m. until 10:45 a.m. at St. John's Dixie Cemetery & Crematorium on 737 Dundas Street East, Mississauga, in the Sandalwood Chapel Room.
Mass will be from 11:30 a.m. until 1:00 p.m. at Greek Orthodox Church of Prophet Elias on 1785 Matheson Blvd, Mississauga, ON L4W 1V2
Private cremation services will follow.
The family recommends that guests wear blue to honour her proud Greek heritage 
For those who cannot attend, please see the zoom link information below:
Topic: Virginia Jamil – Mass
Time: Jun 20, 2022 11:20 AM America/Toronto
Join Zoom Meeting
Meeting ID: 973 8215 0648
Passcode: virginia
https://tranquilitycremation.com/wp-content/uploads/2022/06/received_5176496269065077-e1655637936951.jpeg
839
1080
Tranquility
https://tranquilitycremation.com/wp-content/uploads/2022/08/Cremation-Logo-1.jpg
Tranquility
2022-06-19 06:22:07
2022-06-20 08:33:28
Georgopoulou-Jamil, Virginia