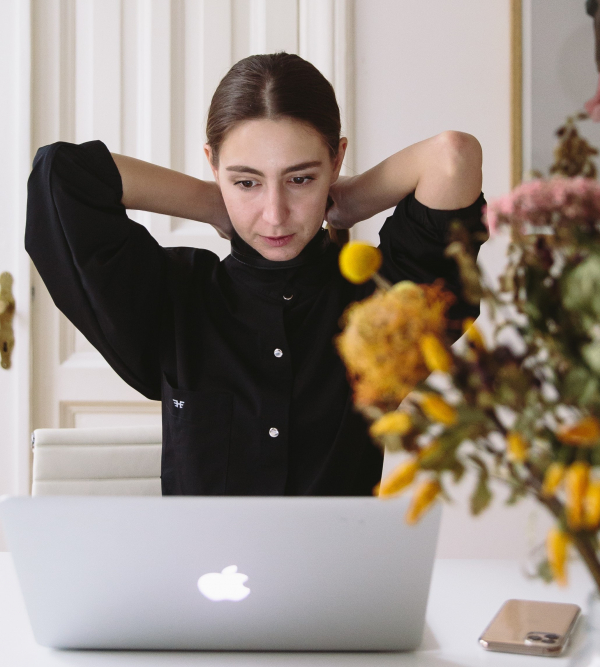 Death waits for no one, more so in a debilitating pandemic. Dark emotions may intensify as you practice social distancing, remain isolated from your network, and get derailed from your usual routine. Whether you want to commemorate a recent loss or celebrate a death anniversary, it feels harder to do because of the raging Covid-19 Delta Variant. 
The human touch, the most important component of mourning and moving on, is even more noticeably absent today. But don't despair! With a little bit of creativity and planning, you can still safely mourn with your close relatives and keep your health safe. Of course, for the best results, always follow safety ordinances if ever you do venture out and touch base with people. Here are some suggestions to help you celebrate the memory of a departed loved one amid this crushing health crisis:
Consider Lives Streaming the Services 
When it is physically impossible to invite everyone to the funeral or cremation services because of local government regulations, you can still convene online with people who share your grief. You can live stream the final disposition proceedings and send relatives, friends, and colleagues notices with the link and other pertinent details. From there, they can log on during the real-time event. Ask your funeral director if you need help setting up the logistics like:
Extra lights

Microphones

Sound system 

High-quality camera for streaming
Celebrate Life with a Virtual Memorial
Alternatively, you can hold a memorial after the funeral or cremation. Create an e-invite to send to close family and friends. You can design this any way you want, choosing colors, fonts, pictures, and wordings that you feel best encompass the deceased's personality. You can even have a theme like requesting the attendees to wear the deceased's favorite color. 
Since you will have more time to prepare for this, you can create a special backdrop for everyone to use. Moreover, you can request certain people to give a eulogy. If the deceased is a person of faith, you can invite clergy to lead everyone in prayer. Gathering together to remember your dearly departed is cathartic. It also feels comforting to see familiar faces on screen, as you know you all share a common grief. 
Conduct Regular Zoom Check-Ups
Even if you are far away from family, you can make time to regularly check on each other. Leverage technology and use Zoom. Celebrating a death anniversary can make you feel melancholic weeks leading up to the date. In the same token, grieving a recent loss can take its toll on you. 
By conducting regular meetings, you can connect with family and help support each other. Use this time to go down memory lane, tell stories, share happy tears, and laugh. Zoom is the perfect platform because you can hold meetings with many participants for free. It is also available on desktop and mobile. 
Take Time to Re-Visit Old Favorites 
Another way to commemorate your loved one's memory is to visit a favorite place or do their favorite activities. Prioritize performing safe activities in outdoor areas like:
Taking a hike in a favorite trail

Biking the usual route of the one you're missing

Planting the fave flowers of your beloved in your garden

Taking a dip in a fave beach you used to frequent with the deceased
Even a simple drive-by will feel therapeutic, especially if you have stringent local regulations related to the pandemic. Don't go to areas that are closed to the public. And if you are out, make it a point to keep a 6-feet distance from others you don't live with.
Donate in the Deceased's Name 
Another noble endeavor is to donate to charitable organizations in the name of the deceased. Remember, so many people are struggling because of the lockdown and a flailing economy. If you have extra to share, supporting your departed loved one's favorite causes will somehow alleviate the pain in your heart because it always feels good to share. 
Snuggle Up Online and Share Memories
You can create a FB group and share photos and videos with close family and friends. This will help you mourn as one unit. Remember, you are stronger together. Alternatively, you can host a watch party featuring the favorite movies of the deceased. Several platforms can help you set up this activity with your family and friends. You can trade commentary, reminisce, share anecdotes about how you all had fun watching the movies in the past. 
Continue Supporting One Another
Grief has no timeline because the heart never stops yearning for what's lost. You can write each other letters or even send chat messages of support. You can schedule times to stop by for a quick chat, even if it is just from the sidewalk. Moreover, you can do no-contact activities like dropping off groceries, sharing food, and providing lawn care help. 
With these creative ways, you can remember your loved one safe even amidst the pandemic. Now is the time to support each other. Even if you are physically apart because of the virus, remember that distance can never sever the strong bonds and love in your heart.
https://tranquilitycremation.com/wp-content/uploads/2021/10/nnn-e1634052283283.jpg
667
600
Tranquility
https://tranquilitycremation.com/wp-content/uploads/2022/08/Cremation-Logo-1.jpg
Tranquility
2021-10-12 10:32:50
2022-12-27 07:22:24
How to Celebrate The Memory of Departed Loved One as the Delta Variant Rages On