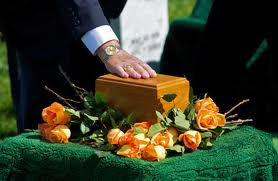 Cremation services are fast becoming a popular option over the more traditional burial.   And if you are visiting one, remember that the etiquette observed will be vastly different from the latter.
So what are some things you need to remember when paying your last respect to a deceased loved one in a cremation service?  Here are some:
Memorial services tend to be more casual than the traditional funeral – Most of the time, with cremations, a memorial service is held after the body has been cremated.  Memorial services, compared to the a regular funeral service are a little more casual and in some occasions, a time is set for the guests of the service to commemorate the deceased through funeral songs, poems, anecdotes, or special memories they have shared.
Code of behavior will depend on the culture and religion of the deceased – when visiting a memorial service of a friend or a loved one from a different religion or culture, it is best to research on the funeral customs and etiquette they observe.  In a Hindu funeral for instance, it is customary for a guest to wear conservative clothing in subdued colors.  The family of the deceased, on the other hand, are required to wear white.
Flowers are good, but photos with the deceased are much more appreciated – During a memorial service where a casket is not present, the grieving family will often prefer to receive memorable photos with the deceased via mail or email to be displayed in a collage or a slideshow during the service.  Through the pictures, guests will remember the deceased through the happy memories they have shared with him or her.
Donations are good, too – In some occasions, the grieving family will prefer donations on behalf of the deceased or to a specific charity he or she supports.
Spreading ashes of the ashes- Unlike burial services, where friends and relatives are welcome to participate in, the ceremonial spreading of the ashes may be held at a different time and can be a private affair.
Missed memorial service – if you have missed the memorial service or if there is none after the cremation of the deceased, you can still send flowers or a fruit basket to the bereaved family directly to their home to let them know that they have not been forgotten.
https://tranquilitycremation.com/wp-content/uploads/2014/02/cremation-etittique.jpg
181
278
Chris Silverthorne
https://tranquilitycremation.com/wp-content/uploads/2016/04/logo2.png
Chris Silverthorne
2014-02-27 17:00:14
2018-10-05 11:13:59
Cremation ceremony etiquette