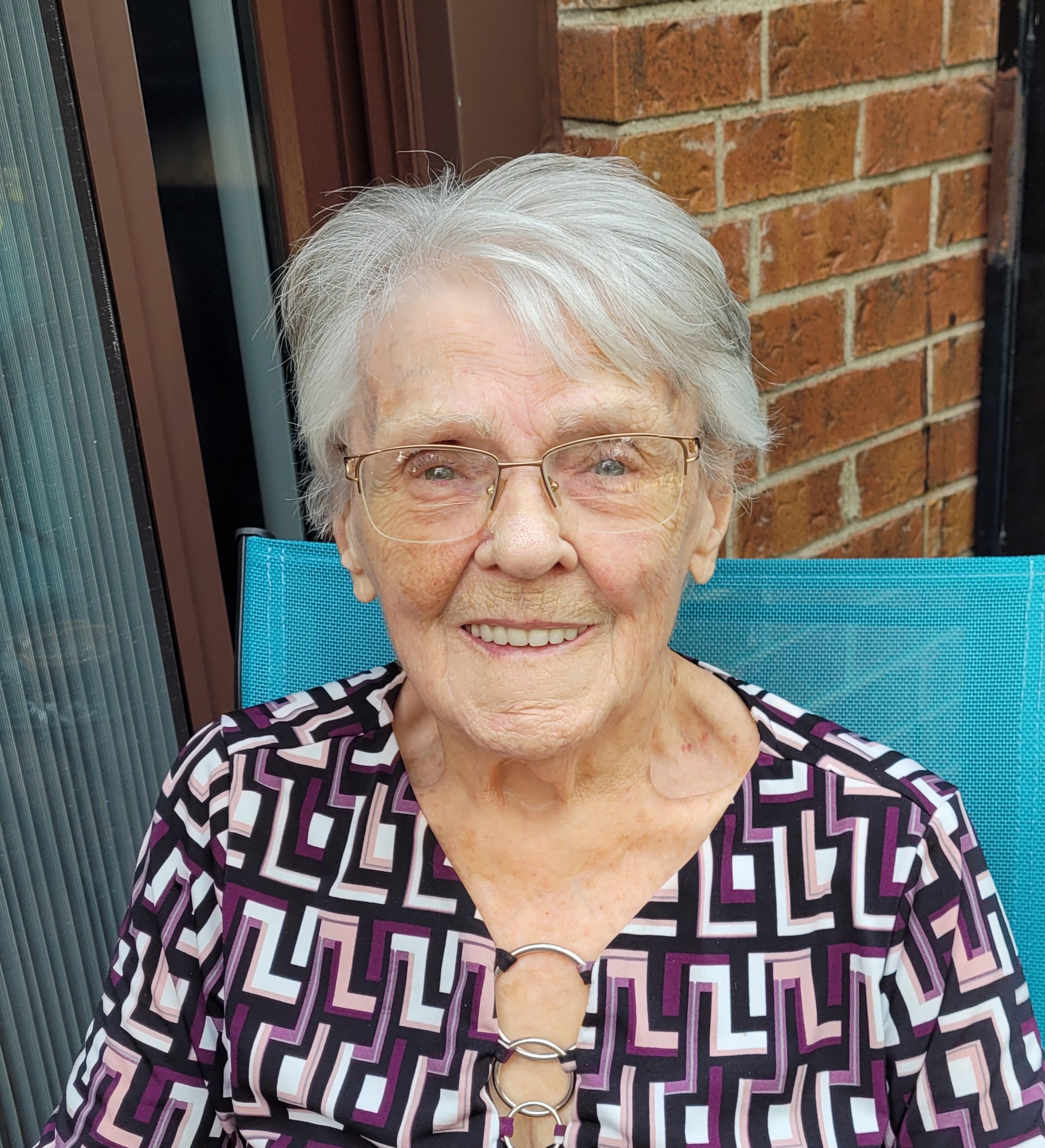 Theresa Geraldine Battista
Theresa Geraldine Battista (90) of Mississauga ON passed away peacefully on February 16, 2022.
She was predeceased by her parents Henry and Gladys, brothers Phillip, Frank and James and sisters Margaret, Patricia, Sylvia and Katherine, and son-in-law Dale.


Born in Toronto on October 22, 1931, "Gerri" attended school at Western Technical-Commercial School and spent much of her career at Royal Lepage before retiring in 1995.


Officially she was known as "Theresa", but to friends and family she warmly held the titles of Mother, Sister, Aunt, Nana, Great Grandma, 'Mrs. B' and of course, Gerri.  Most importantly of all, she was the proud and loving matriarch of our family.


Gerri will be terribly missed by her sisters Doreen, Connie and Bernice, their families, her 5 daughters, 13 grandchildren and 10 great-grandchildren.


Raising five smart and beautiful daughters as a single parent was no small feat, but she did so with poise while holding down a career and home.  Today the world is blessed with these five women; Debra, Sharon (Tony), Lynne (Scott), Darlene and Lisa (Rick). Each daughter stands as a testament to her love, courage, and strength.


But then came the grandchildren! Robert, Stephen, Teresa, Tara, Kevin, Ross, Chad, Kyle, Alana, Cory, Austin, Lukas and Nicholas.


And then great grandchildren!  Taylor, Katie, Noah, Mackenzie, Peyton, James, Sophie, Mikayla, Piper and Owen.


Her love was ever-present (and seemingly endless!) no matter how big the family grew.


An incredible cook and an avid reader, she also enjoyed classical music and operatic arias.  Gerri was our reigning Trivial Pursuit champion, a fan of Agatha Christie murder mysteries and was a "knitter-of-many-things". On occasion, she would effortlessly master all at one time…"knit one, purl one….Hercule Poirot for the win"


The family would like to give a heartfelt thanks to the staff at the Chartwell Westbury Long Term Care Residence for their kindness, support and care during Gerri's residence. We would also like to thank the doctors and nurses at Mississauga Queensway Hospital for their their incredible compassion and assistance.


She will be missed by so many and will live in our hearts forever.


We love you.


A celebration of life will be held Saturday March 12, from 2:00pm-4:00pm in the Magnolia Room at St. John's Dixie Cemetery & Crematorium,  737 Dundas Street East, Mississauga, Ontario.


In lieu of flowers, please consider a charitable donation to Toronto's Hospital for Sick Children.


https://tranquilitycremation.com/wp-content/uploads/2022/02/Mom-90th-year.jpg
2066
1881
Tranquility
https://tranquilitycremation.com/wp-content/uploads/2022/08/Cremation-Logo-1.jpg
Tranquility
2022-02-25 14:13:28
2022-02-25 14:42:36
Battista, Theresa