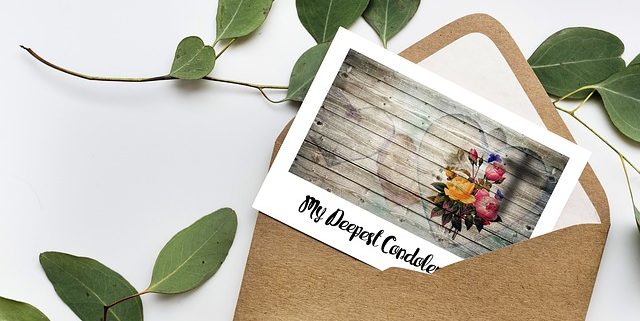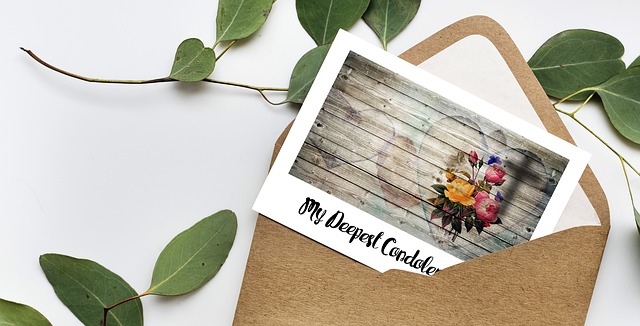 Loss is something common to all human beings. We have all, at one time in our lives, experienced the excruciatingly painful demise of a loved one. The pain that is so difficult to bear, but yet a shared commonality, somehow binds us all. It calls each and every one of us to be understanding and empathetic towards the people in our lives, along with others that we may encounter along the way.
When a friend or relative has lost a loved one, showing your love, care, and support are intangible gifts that will always be needed and appreciated. When you want to comfort someone after the cremation services, you can send funeral flowers or other simple gifts. This token need not be worth thousands of dollars. In fact, a few kind and simple words will do. The most sincere gifts are those that come straight from the heart. And what could be more eloquent than a card? Here are some thoughtful words you can write on your condolence card.
Stick to Timeless Classics
A few simple words like "I am sorry for your loss," "My heartfelt sympathies," or "My condolences," is enough to warm the hearts of the bereaved because it signifies your empathy and support. Sticking to classic words may seem like a cliche, but they are dubbed so for a good reason. They provide a no-fail gesture as they are universally understood. They happen to be easy to say when it is hard to articulate burdensome emotions into words. There is also a whole list of hallmark phrases that you can borrow for your condolence card.
Share an Experience
For the grieving family, hearing stories and anecdotes about their deceased loved one offers much consolation. One thing to add to your condolence card to make it feel more personal is a story or fun memory you shared with the dead. Think back to an extremely happy memory that you cherish fondly. The bereaved will most likely feel the same, and your stories will uplift their hearts and spirits. Your words may show them different facets or experiences of the deceased that they may not even be aware of. During this difficult time, these warm thoughts will give them a reason to smile.
Include Uplifting Song Lyrics or Quotes
If you are not particularly poetic but want to express your sentiments creatively, a good song lyric or inspirational quote is the way to go. Though these words may not come from your hand, the message and emotions come from your heart. That is all that matters! Share gospel songs, uplifting pop lyrics, even your favorite upbeat rap stanzas. Sometimes, it is good to take a step back from the convention and think of a new way to present your condolences. You never know, your Eminem lyrics might brighten up someone's day.
Consider Religious Verses
If the grieving individual happens to be someone religious, do feel free to share uplifting and consoling religious verses. Often times, we need someone greater than man to cling onto in times of uncertainty. Reminding the bereaved to remain steadfast in hope through spiritual verses will give them the comfort and solace that they need to carry on. Another option is funeral poems which offer the same inspiration without pertaining to religion.
Draft a Personal Letter
If you are closely knit to the grieving family or individual, a personal letter will provide much-needed comfort. Sometimes, it is best that we just say what is in our hearts. Share your condolences through unfettered thoughts using ink on paper. This is the most genuine way you can show your concern. This will let the bereaved know that they are deeply cared for and remembered. We all need to feel loved, especially in dark times, when we feel most alone. Writing a personal note will make the grieving feel just that.
Final Word
Condolence cards can be undoubtedly difficult to write. It is no piece of cake to express sorrow and sympathies over the loss of human life. It is, at most times, stressful to conjure up what to say in your mind, and much more so to write it down for anyone to read. At the end of the day, it is not how well you can poetically write a Shakespeare-esque card that matters, but it is how you make those on the receiving end feel that does. Do not overthink what words to use. Write down what is inside your heart and let the words flow. The bereaved are human beings. What is most important is you express how you feel in a way that they may grasp the depths of your love.
https://tranquilitycremation.com/wp-content/uploads/2020/10/condolences-3991589_640.jpg
326
640
Tranquility
https://tranquilitycremation.com/wp-content/uploads/2016/04/logo2.png
Tranquility
2020-09-26 11:14:57
2021-01-08 20:47:58
What to Write in Condolence Cards