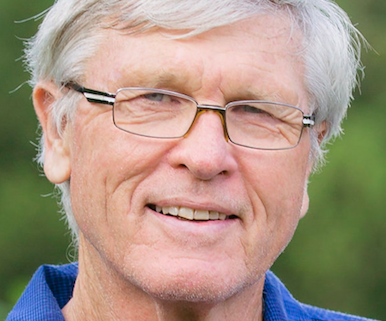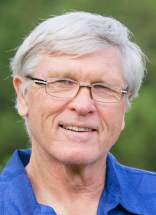 September 19, 1952 – February 20, 2020
"You can dance, you can jive, having the time of your life."
Ray's 67 years were filled with family, friends and fun. He will be deeply missed by his wife of 45 years, Susan, and their children Crystal (Big Rick), Alexander (Ainsley) and Erin. His little buddy Ethan will miss all his forest adventures and Jeep rides with his Papa Stu. Ray is survived by his mother Arlene, his brother Douglas, his sister-in-law Joan (Grant) and many nieces and nephews, great niece and nephews, and great-great nieces and nephews. He is predeceased by brother David and brother-in-law Joe (Mary-Ellen) and sister-in-law Jackie. Ray was well-loved by the Scuba Club, his skydiving crew, his motorcycle buddies, and his Godsons William and Jason. Ray respected and welcomed everyone he met, and his natural affinity for parenting attracted many surrogate children: Lisa, Rick & Judy and the rest of the misfits.
Ray was born in Penticton, BC where he developed a love for the slopes, the outdoors, and bringing garter snakes to Sunday service. Upon moving to Kincardine, ON and meeting the love of his life, Susan, Ray became known for trimming trees with dynamite, doing donuts in his Honda 350 on Boiler Beach and skiing 60mph while being towed behind moving vehicles. Ray and Susan then made Burlington, ON their home for over 45 years. They have clocked hundreds of thousands of kilometres on their motorcycle: from Alaska to Texas, Newfoundland to BC, no distance or destination was unattainable. After retirement in 2017, he enjoyed the open road during the day and campfires with "all his friends" at night.
Ray was an intrepid outdoorsman and a renowned technical Scuba Diver with over 100 dives on the Empress of Ireland and the remains of U853. His diving career culminated with the exploration of the Hamilton and the Scourge wrecks in Lake Ontario; Ray loved being known as one of the "rogue divers" on those wrecks. Ray loved to ski, hunt, ride and receive speeding tickets on his birthday. He was a member of the Burlington Gun Club for over 35 years and was the Rifle Director for five years. Ray had over 750 skydives, including formation exhibition jumps. "Kaa" provided Cub and Scouts leadership at 3rd Aldershot Scouts for over 10 years and still provides mentorship to some of his pack and their young families today.
Ray and Susan built an amazing foundation of friends, who became family over many decades of time spent together: The Stewarts would like to thank all friends and family who offered support through the last few months: every visit, meal, hike, puppy picture and hug made our days more bearable and brightened Ray's spirits.
Cremation has taken place and there will be no service at this time, per Ray's request. In lieu of flowers or donations, please go on an adventure and raise a glass of scotch in honour of Ray.
Always remember – "You can't fix stupid (even with Duct tape), it's okay to be a slow learner – not a no learner."
https://tranquilitycremation.com/wp-content/uploads/2020/02/Screen-Shot-2020-02-24-at-2.42.06-PM.png
532
386
Tranquility
https://tranquilitycremation.com/wp-content/uploads/2022/08/Cremation-Logo-1.jpg
Tranquility
2020-02-24 14:44:31
2020-02-24 14:44:59
Stewart, Raymond Oran