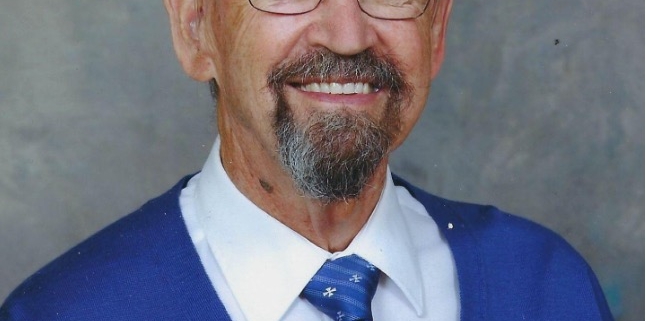 Rev. George Hugh Edgar Burritt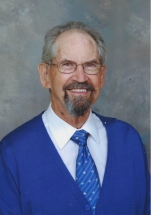 On December 28, Hugh Burritt passed away suddenly at the age of 83. Hugh will be missed by his siblings Barbara Evans, Margaret Walker, Elizabeth (& Leonardo) Cristofaro, Lillian (& John) Foulkes, Emmeline Burritt, and Peter (& Marion) Burritt, his wife Patricia, their children David (& Thelma) Burritt, and Sharon (& Stacy) Tebbutt, and their seven grandchildren, Katie Tebbutt, Liz Puersten, Matt Burritt, Annie Puersten, Emily Burritt, Ben Tebbutt and Chris Tebbutt. He was predeceased by his brother, William Burritt.
Hugh was a cheerful, encouraging man with an infectious joy and innate ability to build relationships. He was an avid reader, music lover, and storyteller. He will be deeply missed by all who had the privilege to know him. 
As a Baptist minister, Hugh served at First Baptist Church in Cochrane, St. Lambert Baptist Church in St Lambert, QC, First Baptist Church, North Bay, Langton Baptist Church, Langton, Cedarside Baptist Church, Flesherton, Cheltenham Baptist Church, Cheltenham, and First Baptist Church, Clinton.
As a retiree in Omemee, Hugh was an active member of the Omemee Horticultural Society, a writer's club, and Gilmour Baptist Church. Hugh is a proud former member of St. Andrew's Pipe and Drum band. Once he and Pat moved to Meadowvale, they began attending Mississauga City Baptist Church. His final residence was Holland Christian Homes, where he could be near Pat, who resides in Grace Manor. 
Service: Wednesday, January 4 at 1pm at Mississauga City Baptist Church, 3434 Cawthra Road, Mississauga, ON. Reception to follow.
If you wish to donate in Hugh's honour, the links to charities are included below.
Mississauga City Baptist Church:
Canadian Cancer Society:
https://support.cancer.ca/site/Donation2?df_id=34678&mfc_pref=T&34678.donation=form1&s_locale=en_CA&ccs_id=39184&ccs_campaign=alwaysonsearch2022&question1=One-time&question2=nothing&question3=Yes,%20in%20memory&case=1&s_orgGift=false
World Foodgrains bank:
https://tranquilitycremation.com/wp-content/uploads/2023/01/George-Burritt.jpg
918
646
Tranquility
https://tranquilitycremation.com/wp-content/uploads/2022/08/Cremation-Logo-1.jpg
Tranquility
2023-01-04 12:57:09
2023-01-04 12:57:09
Rev. George Hugh Edgar Burritt