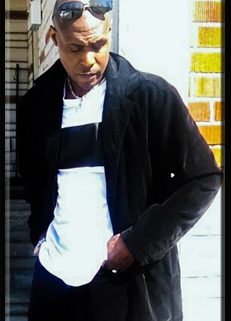 Avangulious Valentine Jasquith
November 4, 1966 – October 28, 2020
On Wednesday, October 28th, Avangulious Valentine Jasquith peacefully passed away at home, at the age of 53. Avangulious will be dearly missed by parents Norma and Errol, daughter Alisha Browne, sisters Amanda and Nadine, previous wife Nadine Gardiner, niece Ashley, nephews Adrien James and Jorden, as well as his grandmother, uncle and aunt, and extended family in the U.K.
Born in England, Avan and his family migrated to Toronto in 1975. In his early years he was shy yet talented, and took a liking to music and drawing.  He later continued to explore his love of music through DJing, and music remained his passion throughout his life.  He was described by many as the life of the party, not only because of his ability to have a pulse on the beat of music and culture, but also because of the air of enthusiasm and energy he brought to any space he occupied.  He had a sense of humour equally as sharp as his sense of style, and he loved to dance.
Avangulious went by many names, including Avan, Ajay, Nava, and DJ Ajay Casanova. He described himself as an enigma; someone who "cannot be explained".
He spent most of his life in the company of others, often entertaining friends and family at his home.  He spent the summers during his 20s and 30s hosting barbecues, going for long motorcycle rides and making the most of the lifestyle Toronto had to offer. In his free time he would create mixtapes and design t-shirts, and in his work life at Bell Mobility, he was well thought of.  He excelled at Bell, receiving accolades year after year for being the best at what he did. His charismatic spirit enabled him to connect with many people, not just with his colleagues but hundreds of other people he'd interact with daily at the Eaton Centre.
Most of all, he loved his daughter Alisha, and was very proud of her, often saying that she was the best thing he ever did.
Avan's family will be holding a visitation at St. John's Dixie Chapel, 737 Dundas Street East, from 12:00 – 1:30pm on Thursday, November 5, 2020, with a service to follow from 1:30 – 2:00pm.
A funeral mass will be held Friday, November 6, 2020 at St. Clement Roman Catholic Church, 409 Markland Drive, at 10am, for immediate family only.
I AM MANY MEN ,……….
Do not judge ME for ,….. the MAN/PERSON that I was.
The MAN I AM right NOW !
BUT………
The MAN that is LEARNING & GROWING each & EVERYDAY….
Becoming a better MAN, as my HIGHER POWER see fit.
That's the Man I AM,
forever will be becoming that MAN till My
END.
THAT IS WHO I AM/ME….
I hope you will be there during/at the end of my JOURNEY.
I would LIKE/HOPE to see you THERE at the END ! …………………
– Avangulious Jasquith
https://tranquilitycremation.com/wp-content/uploads/2020/11/Avangulious-Jasquith-quote-Mar-29-2016-e1604437140999.jpg
246
218
Tranquility
https://tranquilitycremation.com/wp-content/uploads/2016/04/logo2.png
Tranquility
2020-11-03 16:02:24
2020-11-03 16:43:57
JASQUITH, Avangulious