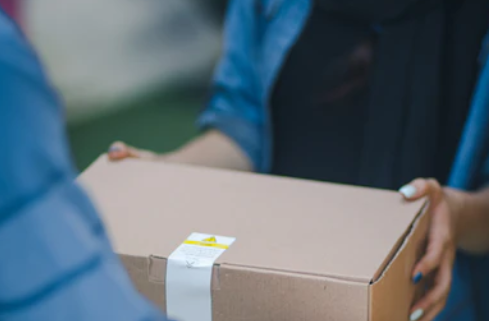 When someone is grieving, it is not always possible for you to be there in person. Physical distance, illness, work commitments, or military service means you cannot attend the funeral or cremation services in person. In your absence, you can send a care package instead. Offer it with a thoughtful card with funeral poems and your comforting words so you can chow support no matter where you are. 
Care packages come in many different forms, so you're bound to find one that the bereaved will like. From baked goods to bath products, you can certainly choose something that suits the needs and preferences of the recipient. These packages show your love and care because they take a bit of effort to plan and put together. But they are definitely worth it because they can bring joy and make the grieving family feel less alone. Here's how to create a care package for someone grieving so you can send love from across the miles during trying times.
Identify Your Budget
Before embarking on this project, you must first set a budget. Remember, the amount should not stress you out. Even if you have limited funds, that is okay. After all, it is the thought that matters. Don't forget to include shipping costs and other supplies you may need to create your care package. Again, it doesn't have to be fancy, expensive, and elaborate. A well-curated package contains simple but heartfelt items that show you are thinking of the bereaved during these trying times.
Select the Appropriate Box
Choosing a priority mailbox or a flat-rate shipping option will help you save on shipping expenses for your care package. After identifying the ideal size, you can now plan what items to put inside. Be careful with measurements because you want to make sure everything fits. For best results, don't choose random items. Instead, carefully select each one and opt for items you know your grieving family member or friend will appreciate. If you choose a large box, a personalized blanket works as an excellent space filler. 
Consider Practical Items
When people are amid their grief journey, it can be quite difficult and tedious for them to do daily, normal tasks like grocery shopping. Thus, selecting practical items will alleviate the burden. Though they don't sound exciting, necessities like tissue rolls, bath soaps, lotions, shampoo bottles, toothbrushes, toothpaste tubes, and the like are always appreciated. 
Add Items That Accord Comfort
If you want to provide comfort, you can think of goods that could offer that for your family or friend in their time of crisis. Examples of these are small scented candles, therapeutic coloring books, artisanal tea, specialty coffee, fuzzy socks, journals, and the like. If your recipient loves the spa, self-care treats like nourishing face masks, detox scrubs, or even nail polish kits will offer both comfort and diversion. Here are a few themed box ideas which you can place in a cute colored craft box or metal tin:
Delicious Taste of Home:

Homemade chocolate chips, personalized coffee mug, hot cocoa packets, and individual drip coffee bags 
Classic Comforts:

Goldfish crackers, healthy cereals, organic mac and cheese packs, and artisan chocolates
Pampering Spa-rty Experience:

scented candle, face mask, scrub, lotion, hair oils, and nail polish
Relaxing Evening:

Lavender essential oil, chamomile tea, adult coloring book, colored pencils, and cute sharpener
Craving Packs:

Salted chocolate covered pretzels, specialty kettle chips, caramel popcorn, and saltine crackers
Write Down a Heartfelt Note
Whatever you decide to give, don't forget to polish everything off with a heartfelt note. Pick a nice card and write some personal stuff. Think of a lovely memory you had with the deceased because the bereaved family enjoys reading about these tidbits. Your penmanship adds that personal touch even if you are miles away. Don't be afraid to express your sincerest sympathies and let them know that you are always there to offer support and a friendly ear if they need to talk. 
The Final Word
Remember, assembling your own care package shows your effort. Indeed it is easier to buy gift baskets, and other comfort presents from the store, but there's no fun in that. Putting one together yourself is worth the time, money, and effort. After all, the recipient will appreciate something you made with your own hands. Besides, going the extra mile for people you love feels good. Above all else, the recipients realize that you are thinking of them, so they are not alone during this incredibly harrowing experience. 
https://tranquilitycremation.com/wp-content/uploads/2021/08/2021-08-10_034310.png
608
489
Tranquility
https://tranquilitycremation.com/wp-content/uploads/2022/08/Cremation-Logo-1.jpg
Tranquility
2021-08-15 14:33:46
2022-12-27 07:22:26
How to Make a Care Package for a Bereaved Loved One