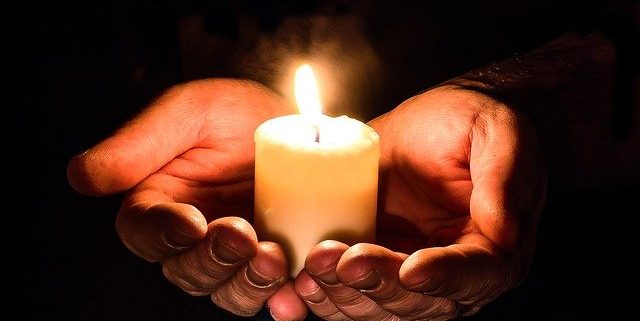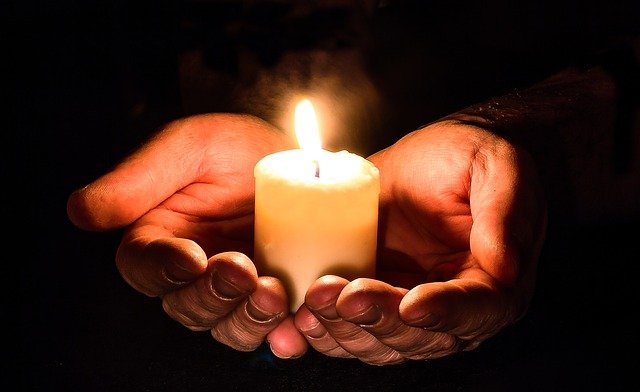 A lot of people lament that 2020 has been a dismal year because of the coronavirus pandemic. Today, doing normal things like gathering with our loved ones and giving gifts have become dangerous and life-threatening. Furthermore, the world is dealing with a global economic downturn as supply chains have been disrupted with extreme lockdown and quarantine measures. On a personal level, you could also be struggling to plan cremation services and picking funeral songs because your beloved's life was lost due to Covid-19.
With such a dismal state, is it still possible to celebrate the forthcoming holiday season with our loved ones? However, despite these disheartening setbacks, everyone must stand united to fight this pandemic. The world needs to band together by celebrating the Yuletide Seasons responsibly to show the human spirit will triumph over any virus. After all, life must go on even in these darkest hours because the fact we are alive and breathing is already a great gift in itself. If you are looking for creative ways to celebrate this year, take a look at these holly, jolly suggestions that will make you believe in the magic of the season:
Be a Hostess with The Mostess in Your Virtual Party
With travel restrictions and safety considerations, it may be impossible to mix households with your relatives and friends. Instead, play hostess in your very own Zoom Christmas party shindig. Go all out and "deck the halls with boughs of holly" because decorations will set the mood. Putting festive trimmings ensure you have a merry and bright background. Kick things up a notch by creating a playlist of all your favorite holiday songs. You can also send party e-vites to get everyone excited about your virtual party. Above all, don't forget to the outfit, so ask the attendees to come wearing red or green. You can even have the tackiest Christmas sweater contest.
Conduct Fun Activities to Keep Everyone Engaged
What is a party without any gimmicks? Do various online activities, so you can enjoy the holidays without passing the contagion to one another. You can host a Christmas Classic Movie Night by showing an old film like It's a Wonderful Life, Miracle on 34th Street, or Meet Me in St. Louis. These heartwarming Christmas oldies will remind everyone of the true meaning of the season, which is feeling the warmth of family and friends. Today, though it may be harder to meet in the flesh, you can still bridge the distance thanks to technology. Apart from this, you can try a game night with Guess-tures or Pictionary.
Let Creative Juices Flow With Christmas Crafts
Now is the perfect time to let your imagination run wild. Do fun Christmas crafts like a holiday wreath-making session while on a video call, so you can engage in fun conversation as you work. Crafting lets your creative juices flow while keeping your hands engaged. It is certainly good for your weary heart and soul! You can also do easy projects with the kids like making paper plate snowflakes or decorating ornaments. Another worthy craft idea is baking and decorating Christmas themed cookies. You can ask your mom or grandma to do a mini cooking demo online, while the rest of you will follow. You can laugh at your mistakes together. Best of all, you get to eat your yummy finished products.
Do Something Meaningful For Others
Remember, the genuine essence of the holiday season is not about what you receive. But it is about what you give! In these trying times, so many people need a helping hand. You don't have to donate huge amounts of cash. Instead, you can give Christmas toys to kids whose families have been hit by the pandemic. You can cook holiday comfort food for a homeless shelter. Apart from that, you can give your time to a nursing home for the abandoned elderly or give pretty handmade Christmas cards to a cancer ward. There are so many ways to share this year without compromising your own health. Just be sure to don a protective face mask and wash your hands well when you go out to minimize risks.
Try Joy Riding Around the Neighborhood
If you are super strict about social distancing, you can still enjoy the wonders of Christmas by going on a joy ride around the neighborhood. Enjoy the festive Christmas lights while staying warm and toasty in the comforts of your car. Check well-known areas that spare no expense when it comes to making elaborate outdoor decors. Have fun with your kids, and bring hot cocoa in a thermos as you enjoy the sights. Similarly, you can do a gift drop off to family and friends near you. Just go the extra mile and sanitize the gift. Put them inside a giant red sack and tie with a gold ribbon Don't forget your holiday card! Through this, you can still spread holiday cheer with your friends without spreading the virus.
Final Christmas Wrap Up
Christmas and Covid-19 indeed don't make a happy mix. But remember, though things may seem bleak, hope always springs eternal. The time of great turbulence is also the time where we can feel the greatest sense of hope. The world is ripe for change and growth, but it will take all of us doing our part. As the year comes to a close, now is the time to make a life audit. No matter how hard things are, you will still find many blessings that you can count in your life. Sometimes, focusing on what you can't do will only bring more heartache. However, the best thing you can do this Christmas is appreciate what you already have. When you feel grateful for simple things, you can live a more meaningful life that sparks joy every single day.
https://tranquilitycremation.com/wp-content/uploads/2020/12/hands-1926414_640.jpg
392
640
Tranquility
https://tranquilitycremation.com/wp-content/uploads/2022/08/Cremation-Logo-1.jpg
Tranquility
2020-11-29 11:48:19
2022-12-27 07:22:33
Hope For The Holidays