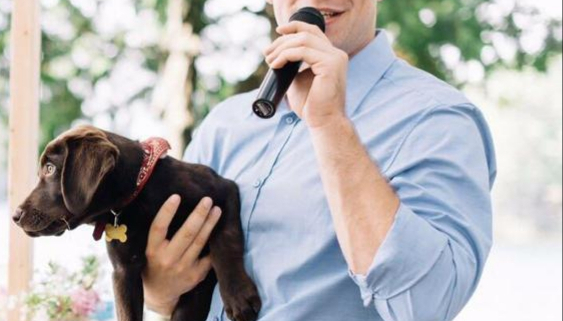 Trevor R. I. Kruis
Trevor R. I. Kruis passed away, with family by his side, on Tuesday December 28 th , 2021 at the
age of 31 after a courageous battle with cancer.
Though gone far too soon, a person like Trevor will never be forgotten, for his love will always
be felt in our hearts. Trevor is leaving behind and will forever be missed by his parents, his
siblings/in-laws and their children, as well as his family and friends all around the world.
Trevor was born in Brantford, Ontario on June 9, 1990, where he lived in and among
surrounding areas until 2008 when he moved to Kingston, Ontario to attend Queen's
University. There he earned a Bachelor of Science in biology with honours in 2012 and a
Bachelor of Education in 2013. Trevor went on to complete his Masters of Education from the
University of Buffalo (SUNY Buffalo) in early 2021.
After graduating from teacher's college, Trevor moved abroad, where he spent the last 8 years
teaching internationally. Starting in Indonesia, followed by Kazakhstan and then Colombia,
Trevor combined his passions for teaching and traveling to live a fulfilling life of adventure,
education and influential change.
Trevor was far more than just a teacher, he was a mentor and an advocate while taking on roles
of a coach, a university adviser and a student counsellor. These roles enabled Trevor to
positively impact countless students' lives. Trevor was passionate about global issues including
environmental sustainability, social justice, equality and inclusion. Trevor strongly believed in
investing in today's youth to make for a better tomorrow. Trevor's selflessness and drive to
make a difference in the world and in the lives of others, meant that he was beloved not just by
students, but by colleagues, administrators and parents.
Trevor loved to learn about and embrace other cultures and had an innate ability to embed
himself within every community he entered. Outside of his passion for education, Trevor grew
up playing basketball. Despite his travels, Trevor always managed to find and join a basketball
league regardless of the country he was in. Trevor enjoyed sports and reading, as well as
playing chess, cards and board games. Trevor had an uncanny ability to pick the perfect game
for any situation and had endless energy to make every moment memorable, bringing strangers
together and ensuring they would leave as friends.
Trevor was patient, caring, understanding and inclusive, making everyone he encountered feel
important. Trevor was calm, witty and charming, able to ease any tense situation. Trevor's
strength and motivation to make a difference in the world has been felt by so many, and
the impact he has had will continue through every life he has touched. To know Trevor was to
love Trevor. Those who knew him would agree that Trevor was never a glass half empty person,
he was a glass full to the brim, borderline overflowing, live your life to the fullest kind of guy.
Trevor truly made the world a better place and his absence will be mourned deeply by many.
A sincere thank you to all the healthcare professionals involved in Trevor's care. A special thank
you to his Columbus School community for all their support throughout this difficult year.
During his battle with cancer a fundraiser was created in his honour, which quickly
exceeded the financial goal. In true Trevor fashion, he requested that all excess funds be
allocated to a charitable cause. The remaining funds, as well as any donations collected, will be
used for the Trevor Kruis Scholarship Fund. This scholarship will honour a student in need who
exemplifies the traits Trevor so effortlessly embodied: kindness, inclusion, passion, and
positivity. Donations can be made at the following link: https://gofund.me/1e7a97dd.
A virtual celebration of life will be arranged with the hope for an in-person celebration at a
future date. Should you wish to receive details of these celebrations, kindly send an email to
the following email address:  [email protected]
https://tranquilitycremation.com/wp-content/uploads/2022/01/20220105_161410.jpg
563
563
Tranquility
https://tranquilitycremation.com/wp-content/uploads/2022/08/Cremation-Logo-1.jpg
Tranquility
2022-01-06 12:45:59
2022-01-06 12:53:55
Trevor Kruis