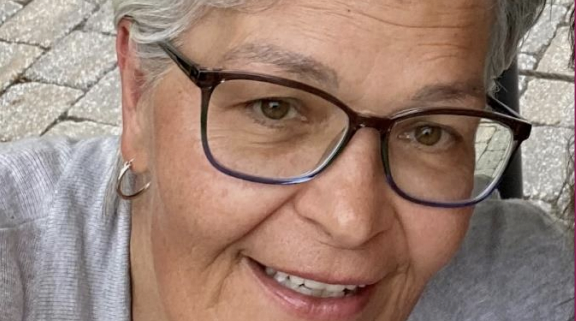 Ingrid Hock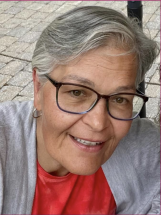 Ingrid Hock passed away on May 8, 2023 at the age of 64.
Ingrid always enjoyed life to the fullest and continued to do so following her initial cancer diagnosis two years ago. Unfortunately, in January testing found the cancer had spread and later the diagnosis was terminal.
Ingrid was a devoted and loving mother to Sofie and Alexander, sister to Helmut, sister in-law to Cath, aunt to Alison and James and a very dear friend loved by everyone she knew. Sofie held a special place in Ingrid's heart; always top of mind with limitless care and love. Alex was her Bube (boy), avid travel companion, reality TV fanatic, and with whom she shared many joyful experiences and laughter together.
She will be remembered as caring, compassionate, kind, generous and fun loving. She tackled life with determination, optimism, gratitude, and the desire to be the best daughter, mother, sister, aunt, employee, and friend she could be. In the face of many challenges, Ingrid not only persevered but conquered. We were all in awe.
She was clearly a product of her parents, Hans and Hanne, who instilled a strong work ethic, self-reliance, devotion to family, thriftiness and the importance of tradition, all qualities which served Ingrid well. Ingrid was proud of her Austrian heritage and stayed in touch with her cousins in Amlach in Südtirol, keeping her German intact. Even as her short-term memory failed her, she could remember the names of her European relatives. Her parents' customary "Kaffee und Kuchen" lived on because of Ingrid's love for baking, which we will all forever miss. She showed her love to friends and family through endless assortments of Christmas cookies, traditional Stollen and Zelten, Easter Gugelhupf, and delicious cakes baked for afternoon treats. Ingrid was able to take her mother's recipes (scribbled in German and missing key ingredients, quantities, and methods) to the next level, filling in the blanks, so (hopefully) her niece and nephew can carry on the Hock tradition.
Ingie treasured, and cultivated, her second family – the "Picken/Borkowski's". Heather met Ingrid as young girls and they remained best friends throughout their lives. Heather, John, and their three sons, Andy, Matt, and Scott adopted Ingrid, Alex and Sofie as part of their family too. They celebrated every holiday together with all of Heather's and John's extended family (sharing Ingie, Alex and Sofie with Helmut, Cathy, Alison and James). They loved to attend concerts (Billy Joel just at the end of February) and spent lots of time hiking in Heart Lake Conservation Area; planting gardens; making pickles; having weekend get-togethers with friends; and enjoying an annual vacation to Florida. They never missed an opportunity to get the most out of life, often with a chardonnay in hand.
Ingrid instantly bonded with people. She felt very lucky to have landed on Ridgehill Dr. in Brampton, a warm and caring community of neighbours, exemplified by her dear friend, Jen, and her family, Taylor and Casey, and Jen's parents, Lillian and Rodney. Jen's daughter, Taylor, befriended Alex and then she became a loving and devoted second daughter to Ingrid. At her work, "First Choice Beverages," Ingrid undertook every task with integrity and precision which, when combined with genuine caring and kindness, transcended her work. Her colleagues volunteered "she was the best employee they ever had; everybody loves Ingrid" – not surprising – she loved her job and her colleagues there too.
Ingrid was a caregiver par excellence, but in the last couple of months of her life, it was her turn to be cared for. A special thanks to Laurie whose compassion and love for Alex and Ingrid is eternal. A devoted team of family and friends were happy to look after her, initially at home, and then visited her frequently in her final weeks at Bethell Hospice in Inglewood near where Ingrid grew up.
Family and friends will hold a private memorial at a later date.
Should you wish to do so, you can make a donation in memory of Ingrid to Bethell Hospice at foundation.bethellhospice.org.
https://tranquilitycremation.com/wp-content/uploads/2023/05/Hock-Ingrid.png
770
576
Tranquility
https://tranquilitycremation.com/wp-content/uploads/2022/08/Cremation-Logo-1.jpg
Tranquility
2023-05-09 16:15:59
2023-05-10 14:51:48
Ingrid Hock