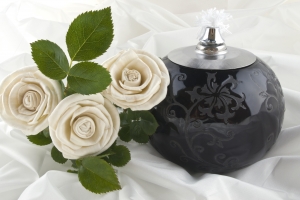 Whether the body of your deceased loved one will be buried in a traditional manner or it will undergo through direct cremation, one thing is still apparent. And that is the fact that the remains of the deceased should always be treated with respect.
It is common knowledge that many religious beliefs would prefer traditional burial because burying the body as a whole will maintain its dignity thus respecting the person who has passed away. But how can people show respect to the dead when it comes to cremated remains?
Here are the recommended ways on what families should do with the ashes of their loved ones.
Cremation Vault. There are a lot of religions that prefer traditional burial over cremation. Due to certain circumstances especially financial constraints, cremation can definitely be done. To be able to still abide to their tradition, the ashes of their deceased loved ones should be placed inside a burial urn and must be positioned inside a cremation vault so that the remains will still be protected.
Ash Cemetery. If you ask the traditionalists, they will really oppose the practice of throwing ashes to the park, to the sea, or to the ground because it takes away the integrity of the body of the deceased. Because of this, most cemeteries now have a specific section that has been assigned for ashes. Ash cemeteries have small blocks where cremation urns and vaults can be placed inside just like any other burial vaults for traditional methods.
Jewelry with Ashes. Although Catholics and Christians would really prefer to have all the ashes to be buried in an ash cemetery with a burial vault, taking a few small scoops of ashes and turning them into a jewelry item is still acceptable. The ashes used in these jewelries are actually very minimal .The rest of the ashes can still be placed in a vault.
https://tranquilitycremation.com/wp-content/uploads/2012/12/2683_how_much_of_the_body_remains_after_cremation.jpg
200
300
Tranquility
https://tranquilitycremation.com/wp-content/uploads/2022/08/Cremation-Logo-1.jpg
Tranquility
2012-12-14 16:44:08
2019-12-05 11:59:18
How to Treat Cremated Remains