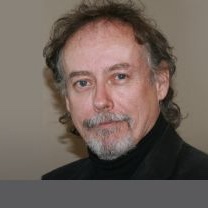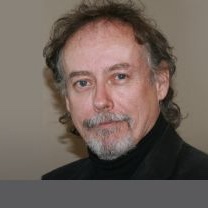 Gregory Anthony Hildebrand
August 31, 1954 – August 23, 2021
It is with profound sadness that we announce the passing of Greg Hildebrand at his home in Mississauga on August 23, 2021, finally ending his long battle with cancer.
Greg was born in Calgary, Alberta to James and L. May Hildebrand, on August 31, 1954.  He attended school at Penhold AB, Barrie ON, Richmond BC, and London, ON, but his fondest memories were Barrie and London.  Many lifetime friendships developed in those early years.
After graduating, at the top of his class, in 1980 from Durham College (Oshawa ON), he joined ORTECH (formerly The Ontario Research Foundation).  In the window testing lab he found his passion and quickly developed technical and engineering expertise with respect to windows, curtain walls and building envelope.  In 1991 Greg joined EXP Services Inc (formerly Trow Associates Inc) and remained with the company for the rest of his career.  In 2002, at the age of 48, Greg returned to school and completed a master's degree in Façade Engineering at the University of Bath, in England.
During his lengthy career, Greg took on many different roles, including that of researcher, educator, practitioner and mentor.  His commitment to the engineering community was obvious through his many contributions to industry associations, memberships and committees.  He shared his experience and knowledge by teaching at the University of Toronto and offering courses for the Toronto Construction Association. He was recognized by his peers on several occasions, including the Ontario Building Envelope Council's, Anthony A. Woods Award (The Beckie) in 2014 and the Canadian Standards Association's Award of Merit in 2017. Greg co-chaired the CSA A440 Series Technical Committee, that sets the performance requirements for fenestration assemblies, and more.  He served as the Canadian Chair of NAFS (North American Fenestration Standard) as well as working on many committees/task groups within the ASTM (American Society for Testing Materials).  His work can be seen throughout Canada, but also internationally, as he was part of the iconic Bahá'í Temple of South America in Santiago, Chile; the Dubai Bank, UAE; the National Veterans Memorial & Museum in Columbus, among others.  His career took him to sites around the globe – from Beijing, China to Abu Dhabi to Scotland and the Caribbean to name just a few.
In his personal life, in 1977, he married Margaret Peeters.  Although the marriage ended in 1986, the best thing that came out of the union was his much loved children, Jamie and Meghan. In 1987, Greg met and and later married (Sept 8, 1990) Marion Mros, the woman he would spend the rest of his life with.  In the years to come they travelled across Canada, to parts of the U.S., Mexico, the UK, Greece and Germany.   The most memorable trips were Greece in 2009 (attending the wedding of a classmate from Bath) and the German Christmas Market riverboat cruise in 2017 (Greg loved Christmas).  Greg and Marion camped every year with the same group of friends at various Provincial parks, their favourite being The Pinery Provincial Park.  Greg had a deep connection with the Pinery dating back to his teen years.  The Hildebrands lived in their Streetsville home since 1995 and truly made it their own.  Greg was a real visionary when it came to renovations but Greg's true passion was music.  He had a collection of electric and acoustic guitars and an amazing voice that rivalled the best rock and blues vocalists.  Anyone who knew Greg will attest to the fact that he loved technology and always seemed to have the latest and greatest gadget.  He enjoyed photography and owned a number of cameras over the years.  When it came to sports, Greg was an accredited hockey coach in his younger years and loved to play a weekly game on an outdoor rink up until the last few years.  Greg was a life long Maple Leafs fan and was lucky enough to have seen the Leafs win a cup during his lifetime.  In the last 15+ years he looked forward to his weekly golf game.  He stretched each season out as long as he could and played at every opportunity.
Greg loved this country and proudly claimed that he had been to every province in Canada.  In the early 70s he hitchhiked across the country more than once.  Upon owning a car he also travelled to every state in the continental USA.
Greg was kind-hearted, generous, had a great sense of humour and wit, and made friends wherever he went.  He loved his family and friends and believed strongly in the importance of home.
Greg is survived by his loving wife Marion, son Jamie (Laura), daughter Meghan, grandson Taye, brother James (Susan), sister Kathleen Fox, mother May Caldwell, stepmother Christine Hildebrand, nephews, Mathew Hildebrand, Thomas Fox (Ikumi) and Jonathan Forlin.
In lieu of flowers we ask that you consider making a donation to "The Friends of the Pinery".
https://www.canadahelps.org/en/dn/13898
A Celebration of Life for Greg Hildebrand will be held at BraeBen Golf Course in Mississauga, on Sunday, October 17, 2021 from 2pm to 5pm.  Condolences, stories and pictures can be posted on this page below.
https://tranquilitycremation.com/wp-content/uploads/2021/09/image1.jpeg
208
208
Tranquility
https://tranquilitycremation.com/wp-content/uploads/2022/08/Cremation-Logo-1.jpg
Tranquility
2021-09-02 14:17:14
2021-09-02 14:18:11
Hildebrand, Gregory