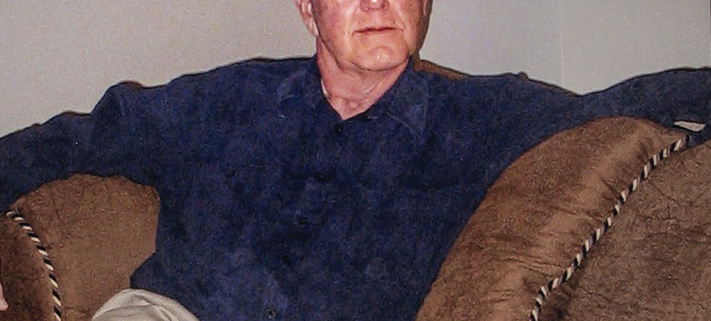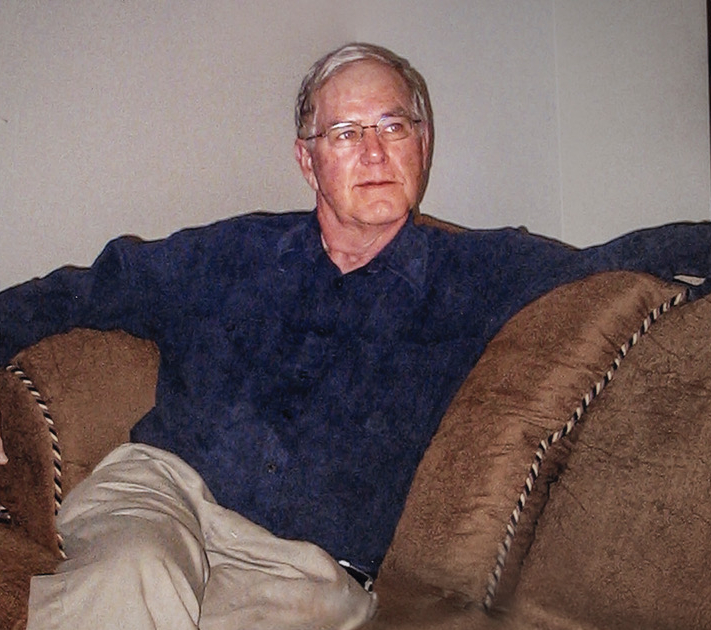 GUY, Sidney- It is with a heavy heart that we announce the passing of Sid (Sidney) Alexander Guy on Thursday April 29, 2021. Sid was born on March 24, 1944 in Thetford Mines, Quebec, and was 77 years old at the time of his passing. 
Sid grew up in the Kitchener area, moving there from Quebec with his parents, Gladys and Leslie Guy. He had five siblings — Joyce (Roger), Hubert, Millie (Harry), Doreen, and Geoffrey. He has many wonderful nieces and nephews and other extended family.
He attended and graduated from Kitchener Collegiate Institute (KCI). He often said he didn't enjoy school much but loved sports and athletics. He played football throughout his time at KCI and was quite the local star (#75). He received the MVP Award, Coaches' Award, and his talents were often commented upon in the local paper.
It is also at KCI that he met his dedicated and loving wife, Mary Guy (née Hiller). They enjoyed a wonderful life together and Mary provided incredible care to Sid as he struggled with a serious lung disorder and depressed immune system. Sid would often sing a little jingle that he composed that went something like, "It's a great and wonderful life when you have a wonderful wife like Mar-zee, Mar-zee Beaucoup," for anyone who would listen. Sid also had the benefit of being a part of Mary's wonderful family that included a loving father- and mother-in-law (Gordon and Helen Hiller) and Mary's 13 siblings, who loved Sid very much.
Sid and Mary resided in Toronto for a bit following their marriage but moved to the Preston area of Cambridge where they raised their three children, Shelley (Terry), Christine, John (Rhonda). Sid was also blessed with grandchildren Kristin (Andre), Jenna (Nathan), Benjamin, Christian (Michelle), Alexandria andMichael.
When their kids were grown, Sid and Mary moved to Gadshill near Stratford where they purchased 95-acres of swamp land and transformed it into a gorgeous treed property complete with beautiful walking paths throughout, two ponds and a 4,800 sq foot bed and breakfast which they ran and enjoyed until Sid's first diagnosis back almost 20 years ago. They later moved to another home they built in Amulree. From Amulree, they built and moved to their current home in St. Jacobs. Even with his breathing issues, Sid fought to keep active and work as long as he was able.
Sid had many unique jobs over the years. He worked as a Manager-in-Training at Kmart, was a nickel miner in Manitoba (where he came close to death after almost falling down a shaft), and Manager at the Preston Branch at Beneficial Finance where he met a number of his closest friends. While at Beneficial, Sid began buying homes and fixing them up in his free time; eventually realizing that this was his true calling and started Sid Guy Construction. 
Sid was willing to learn whatever it took — he grasped things quickly and became proficient in all aspects of building. He could do it all! He would many times talk his clients into purchasing one of his homes – they would later thank Sid for getting them started in home ownership. 
Sid was flipping houses before it was considered cool, and had a passion for taking the worst, forgotten home on a street and giving it new life. Over his lifetime, he owned almost 50 homes and later used his expertise to build seven custom homes, with the final being his current residence in St. Jacobs. His wife, daughters and son often assisted with or were partners in his projects.
What else can we say about Sid…
If a successful life is measured by the calibre of one's friendships, he certainly was successful. Sid's friends were many, and they were deeply respected and cared about by Sid. They are all amazing people and he would want them to know that.
He loved his kids very much. He pushed them to work hard, take risks, be ethical and to treat all those who deserved it with respect. He told them often how much he appreciated each of them and their children.
He greatly valued those who worked with him on various job sites. He had great respect for all his regular trades people and would speak highly of them and recommend them to others.
He was an opinionated man who was all about principle. This led to many unique situations that have given family and friends plenty to talk and giggle about over the years. Two minor jail stints (nothing serious, we assure you) and a number of years without a furnace are a couple of situations that come to mind.
He loved books, he loved the outdoors, he loved watching basketball with his son, he loved sarcasm and humour, he loved his family and friends. He was a good man who was honest, smart, very hardworking, and had heart.  
In closing, and using a common phrase of Sid's, it certainly was an "honour and a pleasure doing business with you, Sid!"
Special thanks from Sid's family:
Thank you to Dr. A. Winter, for his extraordinary care and kindness toward both Sid and Mary. His willingness to discuss with us Sid's care, whenever needed, went above and beyond. To Sid's Respirologist, Dr. M. Jackson, for being the person who improved his quality of life in immeasurable ways. To Mike (and Miguel) at ProRest, for always giving Sid the nudge he needed to keep moving. To the LHIN Palliative Care team that helped manage Sid's care at home. And to our family friend, Setlen, who gave Sid some comfort over the last few months when traditional methods were no longer enough. Your help on our last day with Sid will stay with us always.
Cremation has taken place, and due to provincial restrictions on public gatherings, a Celebration of Sid's Life will be announced and held at a later date.
https://tranquilitycremation.com/wp-content/uploads/2021/05/guy-e1620069115908.jpeg
714
711
Tranquility
https://tranquilitycremation.com/wp-content/uploads/2016/04/logo2.png
Tranquility
2021-05-03 13:38:12
2021-05-04 15:31:05
Guy, Sidney