DIMAYUGA, Godofredo Cruz
MEMORIAL SERVICE: 
Sat. Feb. 12, 2022
1:00 pm – 3:00 pm, Magnolia Room
St John's Dixie
737 Dundas Street East Mississauga, ON L4Y 2B
Masks required
Livestream during Memorial Service
https://stjohnsdixie.com/cemetery/live-memorial/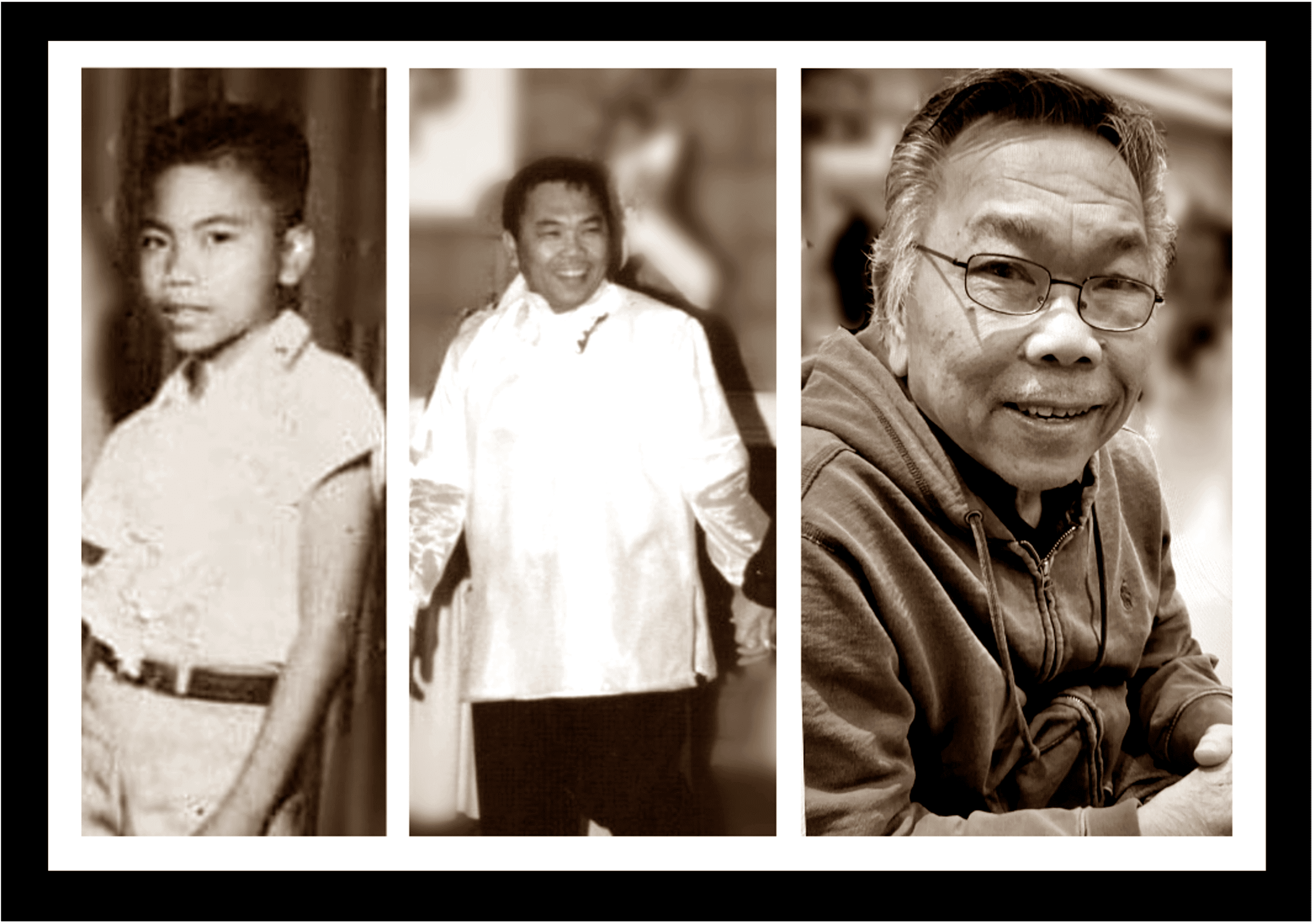 DIMAYUGA, Godofredo (Fred) Cruz | 1945 – 2022
Godofredo Dimayuga passed away with his wife by his side on January 31, 2022 at age 77. He will be missed dearly.
He was born to Pablo and Maria Dimayuga in Batangas City in the Philippines  on January 4th, 1945. He had 5 brothers and 3 sisters.
He went to trade school to learn to be an electrician. He was a handsome young man and rumours had it that there were many women that wanted his heart. But he only had eyes for one. Beside their house, lived the Tolentino's. One of the daughters, beautiful but shy in nature captured his heart from the moment they met. Her name was Lydia. They dated for one year and then got married shortly after. One year later, they had conceived twins, but unfortunately, they did not survive as Lydia had a miscarriage. An extremely sad loss but they were still hopeful to be parents. They tried again and they welcomed a son named Darwin. And more kids soon followed: Darlyn, Darius and Darrah. The brood travelled around since Fred was now an electrical foreman and was traveling between Philippines, Brunei, and Africa (Zambia).
Ultimately, with the help of great friends Fred made in Zambia, named Jojo and Angie Manipon, Fred and Lydia decided to also move to Canada in 1981 with the dream of a better life.
Fred worked as an electrician for his entire career. He and his family lived in various cities but eventually picked Mississauga, Ontario as a place to call home. He lived most of his life in the heart of Mississauga and saw it grow from a farm town to the bustling city that it is now.
He enjoyed being with his grandkids, watching movies, fishing, making friends wherever he went,  and really liked horses – for those of you reading this and knew him well, you know what that meant.  He never took life too seriously. He had the ability to make light of most situations and make anyone feel very comfortable around him. You will rarely ever see a photo of Fred without a smile.
He was preceded in death by his parents, Pablo and Maria; his brothers Pacito, Nestor, Tony, Sanny, Pacie and sister Didang.
He will forever be loved and remembered by his soulmate and wife, Lydia. Father to Darwin, Darlyn, Darius and Darrah. Father-in-law to Liza, Mac and Nitin. Brother to Flor and Oyie. Brother-in-law to Gene. Lolo to Ciarra, Risden, Mac, Zaki, Macsen and Jasmine. Tito to Gerald and Loren. He will be missed by many more nieces and nephews.
In lieu of flowers, please consider donating to Trillium Health Partners (Credit Valley Hospital)  or any hospital of your choosing.
https://tranquilitycremation.com/wp-content/uploads/2022/02/Dimayuga-e1644249784938.png
857
846
Tranquility
https://tranquilitycremation.com/wp-content/uploads/2022/08/Cremation-Logo-1.jpg
Tranquility
2022-02-07 11:04:48
2022-02-07 11:04:48
Dimayuga, Godofredo Cruz