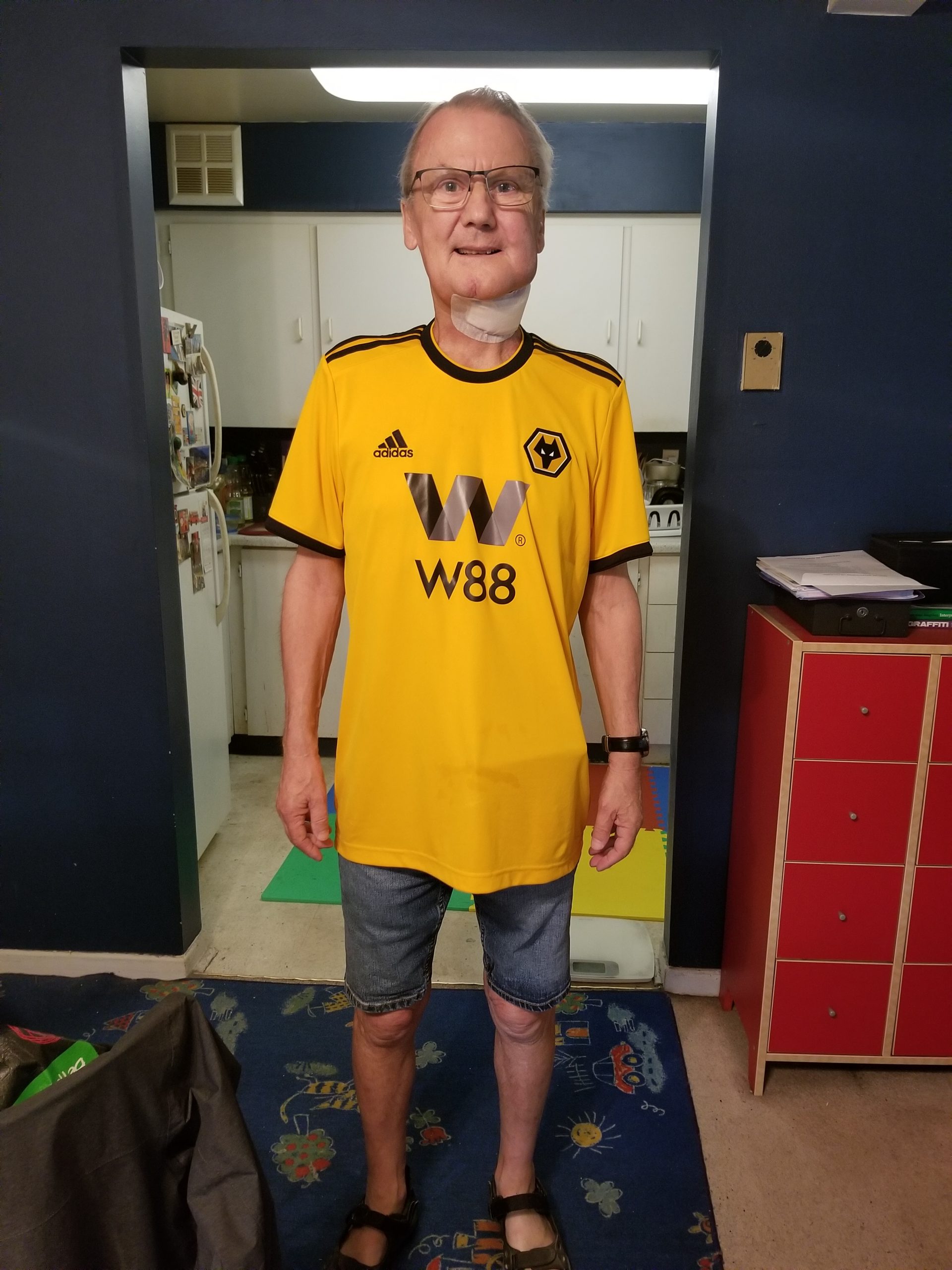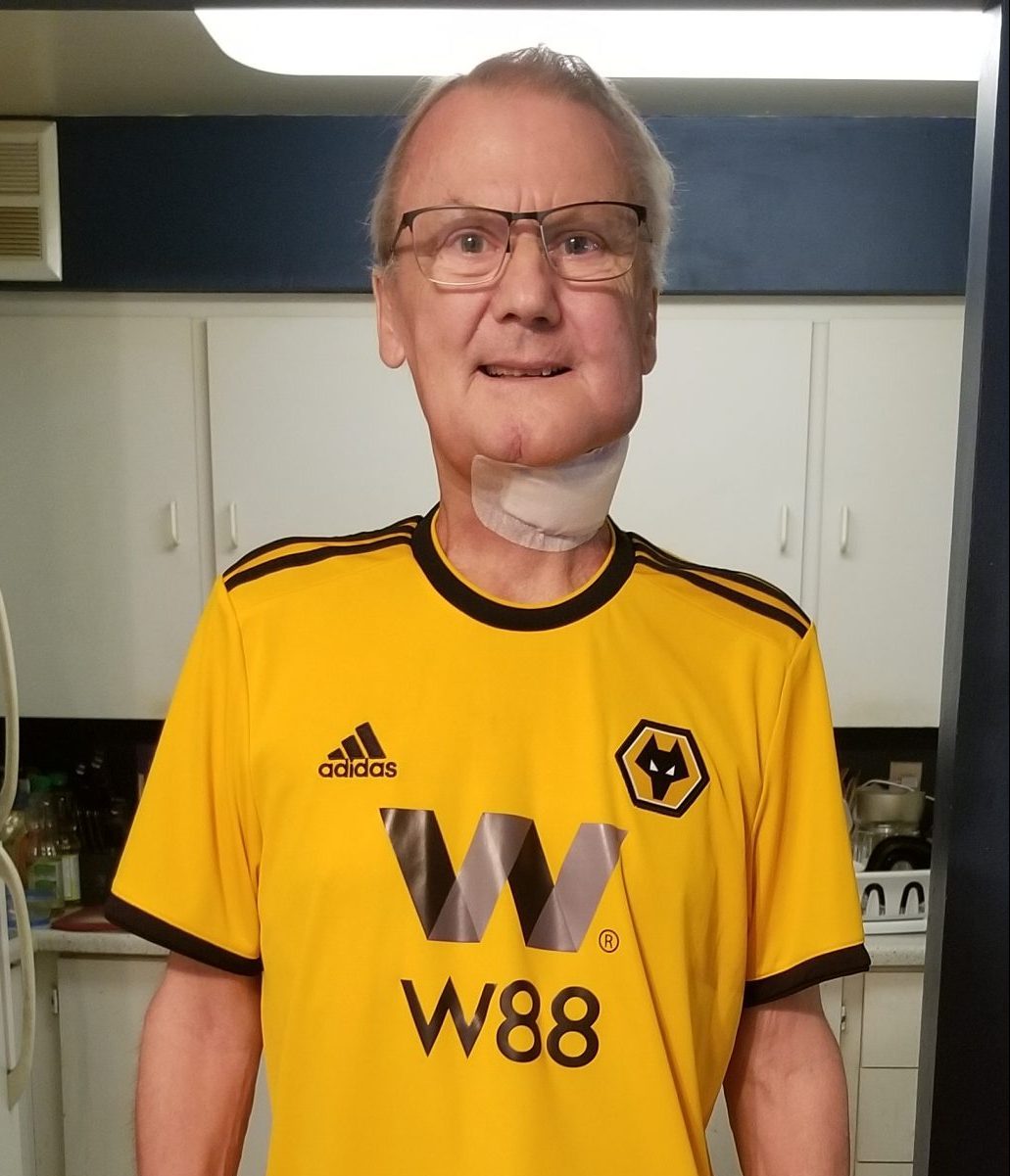 David Michael Garrett 
(August 28th 1949-March 22nd 2020)
David Garrett was born on August 28th, 1949 in Middlesbrough England and he passed away in Toronto, Ontario, Canada on March 22nd, 2020 at 70 years of age. His parents names were Gary and Ennid. He had three sisters, Geraldine, Sandra (deceased), and his youngest Sister Christine. He loved all of his sister's very much and often spoke about them. He was very close to his nephews Barry and Paul. He had one son Jonathan. He was very proud of him and constantly rode him to push for the best life possible.
Dave had things he was passionate about in his life. He loved watching football which in Canada we know as soccer. By far his favourite team was in the Premier League known as Wolverhampton Wanderers, better known as The Wolves. I don't think he ever missed a game. David liked spending time with friends talking and bantering and often over a pint of Stella or pint of Guinness. He was always giving of himself to others. Whenever he thought someone was in need he was there. For example he used to go out on a weekly basis to buy groceries for my mom. He used to do the same thing for my brother Brian who has schizophrenia. And he would go and sit with my mom and have tea with her every afternoon.
David is fondly missed. He had a panache for stirring things up. He was an intellectual man and loved to rile people up so that he could get to know what made them tick. He loved sarcasm and that showed with his disdain for political correctness. David was hot-tempered and stubborn at times never backing down when he thought he was in the right which was often. He enjoyed the company of younger people as well as that of certain older ones. David was particularly fond of children. He had a knack for making kids laugh and how entertained he was by them.
Dave has maintained a few very close friendships. He was close for a long while with his friends Peter and Cheryl. And he was definitely close to my wife Heidi and myself. He was close friends with Indira and her family, Judy Josol and her family and was often the host of many of Jonathan's friends for sleepovers while Jonathan was growing up. David loved opportunities to spoil Jonathan. Especially at Christmas time and on Jonathan's birthday. I can remember at times he would have 30 or 40 gifts.  Jonathan says 60.   But that was the way David was. Very rarely were things in moderation. He was an all-or-nothing man. You knew that when you worked with him he would give 100% every day. He was passionate about the things he cared about such as work, family, and soccer, and other things just did not hold a candle to him. He spent time out of his schedule for years being a big brother to those in need even taking some of the kids to Disney World to give them an opportunity for something they missed out on. He took care of the men that worked for him, often taking them out for a beer after work  always on his treat. He was very conscientious about paperwork having been a vice president of risk management for many years. This was a quality that he has never been able to instill in me. We worked together for 20 years as close friends and business partners. What I lacked were his skills. And what he lacked I made up for. Although we had different personalities we were always there for each other.
When David got cancer he got to learn how close our friendship was and how much his son Jonathan loved him. He went through a lot in the last 3 years of his life. But he seldom complained about how he felt. David was a trustworthy man. He was a hard-working man. He loved his son. He loved his family back in England. He loved his country. And he loved his soccer. We will miss David in the years to come and hope to see him again one day.
https://tranquilitycremation.com/wp-content/uploads/2021/03/20190819_124842-scaled.jpg
2560
1920
Tranquility
https://tranquilitycremation.com/wp-content/uploads/2022/08/Cremation-Logo-1.jpg
Tranquility
2021-03-22 14:40:27
2021-03-22 14:43:25
David Michael Garrett