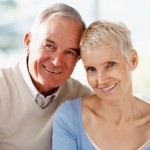 We are proud to offer "Home Visits" at no extra cost to all of our families , no matter if you're wanting to make pre-arrangements or if a loved one has passed.
If you wish to have a Funeral Director come visit you, just ask.  Many of our clients have taken advantage of this service.
Whether you are at a private residence, Nursing Home, Hospital, or Hospice, we will come to visit with you to answer any of your questions or to complete any arrangements you wish.  We see this service as just another way we can provide personal one on one care to all of the families we serve.
Benefits of Home Visits
With gas prices continually on the rise, arranging a home visit with Tranquility Cremation will save you time and money.
Discuss your needs in the comfort of your home, with your family and those who matter present.
Schedule a home visit at your convenience. We know life can be hectic, so you decide what day and time would be best for you.
The average cremation service usually operates out of a single location.  At Tranquility, we believe that the more choice our clients have in their time of need, the more beneficial our services will be.  To arrange a home visit, please call us at (905) 855-7565 and one of our staff members will be glad to schedule an appointment and answer any questions you may have.