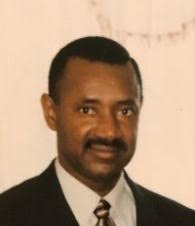 January 30, 1947 – January 3, 2021
Savoy "Lance" Alventa James, 73, of Vaughnsfield St. James JA, passed away, Sunday, January 3, 2021 at Trillium Health Partners Mississauga Hospital, surrounded by his wife and two daughters.
Lance graduated from Montego Bay Technical School (now known as St. James High School), and thereafter apprenticed with an architectural firm in Montego Bay before becoming an architect. Lance moved to Canada in 1970 and on December 4, 1971, he married his wife Patricia Jennifer (Thomas) James.
Lance was a loving husband and father.  He was always involved in the activities of his daughters and could always be counted on to be their biggest supporters.  His infectious smile and bright eyes could always brighten anyone's day.  And he had a joke to lighten any situation. He was outgoing, athletic, and admired by many due to his charismatic personality. He loved playing soccer, watching all sports, and just helping others in any way that he could.
Lance battled with ALS for over 13 years, but with he help of his loving wife, gracious nurses, and family support he was able to comfortably remain in his home until the final two months, before he passed, when multiple complications caused him to be hospitalized.
Lance is survived by his wife Patricia James and his two daughters, Jonelle James, Kerrie James-Hunter and her husband Michael Hunter Jr., his sisters; Sonia (Penelope) Stephens, Patricia (Junie) Murray, Eudith Morris, Darnell Sheppy, Velma (Madge) Gallimore, and his brothers; Derick (Alsin) James, and Josbert (Leon) James.
Additionally, he leaves behind many aunts, uncles, nieces, nephews, and cousins. He was preceded in death by his parents, Patrick and Edna James, his sister Nerberlyn (Clair) James-Jones and brothers, Kingsley James and Clevrando (Joe) James.
Flowers were enjoyed by Lance while he was physically on earth, so in lieu of flowers, monetary contributions towards his funeral can be made by emailing Jonelle James ([email protected])
A celebration of life service will be streamed online here on Saturday January 16th, 2021 from 1:00 – 2:00pm. Following the service burial will take place at Glen Oaks Cemetery in Oakville.
https://tranquilitycremation.com/wp-content/uploads/2021/01/0.jpg
226
195
Tranquility
https://tranquilitycremation.com/wp-content/uploads/2016/04/logo2.png
Tranquility
2021-01-15 09:16:16
2021-01-15 09:17:36
Savoy "Lance" Alventa James