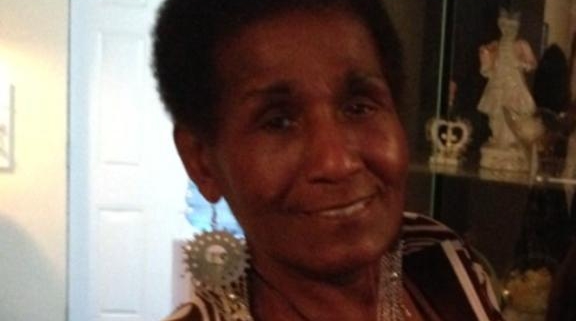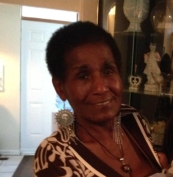 Patricia Monica Warwick
November 28, 1944 ~ November 1, 2023
With heavy hearts we announce the passing of Patricia Monica Warwick.
Born on November 28, 1944, in Port of Spain, Trinidad and Tobago, Patricia was the third child to Felix Bartholomew and Elsie Adams. Sister to Cora, Cynthia, Gabrielle, Patrick, Julie, Joy, Joan, Christopher.
Patricia migrated to Canada in 1971 and planted her roots in London, Ontario with her husband Carl Sr. She became the loving mother to 4 beautiful girls, Charmaine, Carla, Tricia and Tasha. Patricia provided a safe and loving home where she encouraged and supported her children as they excelled in athletics and academics while emulating her kind, caring and competitive nature. Patricia was blessed with eight grandchildren, Carl, Taija, Terrell, Tianna, Sabree, Jannoy, Taelyn, and Cahjay. As she wanted to be closer to her family, Patricia moved from London to the Greater Toronto Area and settled in Mississauga, Ontario.
Patricia was full of pride, passion and unapologetically true to herself. She believed in the importance of family, traditions, morals and values. Though she has four biological children, Patricia's kind, generous nature and enormous heart made her a mother figure to many as the number of lives she touched is unmatched. We know that Patricia continues to watch over her family in Canada, the United States and Trinidad and Tobago.
Patricia passed away on November 1, 2023, in Mississauga, Ontario, at the age of 78. She has joined her late mother, father and brother Christopher. She is now the guardian angel to countless family members and friends. We find comfort in believing that we will see you on the other side. Until we meet again, a well-deserved rest.
Please join us as we celebrate the life of Patricia Warwick:
~Funeral Program~
-Visitation & Viewing-
Thursday, November 9, 2023
6pm to 9pm
St. John's Dixie Cemetery
The Magnolia Room
737 Dundas Street East
Mississauga, ON L4Y 2B5
-Funeral Service-
Friday, November 10, 2023
10am
St. John's Dixie Cemetery
The Magnolia Room
737 Dundas Street East
Mississauga, ON L4Y 2B5
Please join the live stream by clicking on the link: https://stjohnsdixie.com/cemetery/live-memorial/
-Reception-
Friday, November 10, 2023
1pm-4pm
4011 Brickstone Mews, 4th floor party room
Mississauga, ON L5B 0J7
You may park anywhere outside or on parking level 1. please enter through the 4011 Brickstone Mews doors and buzz 3302 to be let in. Go to the ground floor and ask to be let up to the 4th floor.
Donations can be sent to: [email protected]
https://tranquilitycremation.com/wp-content/uploads/2023/11/IMG-20200512-WA0004-e1699139643984.jpg
588
576
Tranquility
https://tranquilitycremation.com/wp-content/uploads/2022/08/Cremation-Logo-1.jpg
Tranquility
2023-11-04 18:20:40
2023-11-06 17:24:41
Patricia Monica Warwick