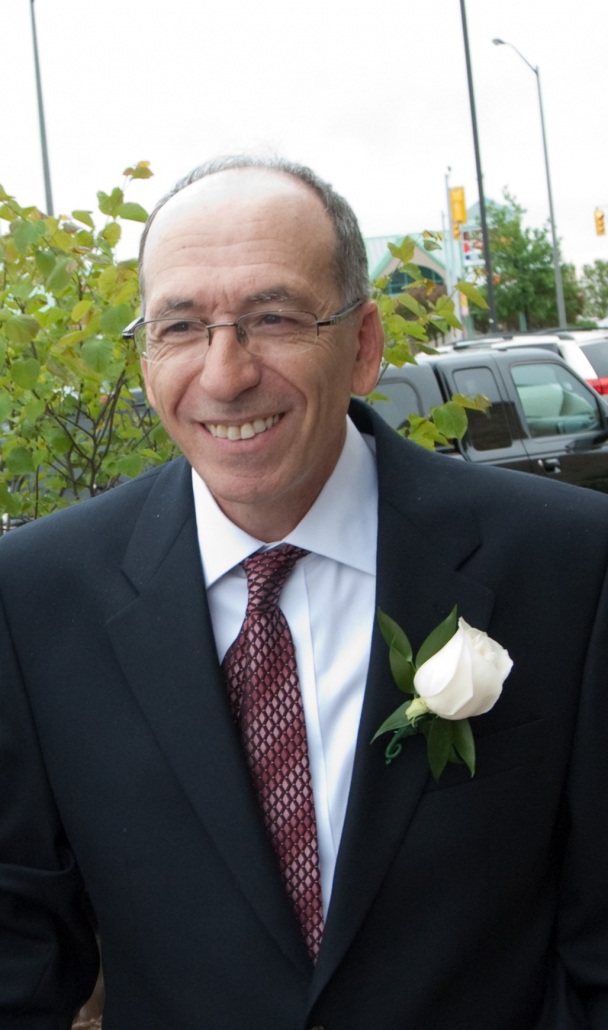 Artur Manuel Faria Maiato, (Art) died at the age of 65 of heart failure.
He was born on February 27th, 1956 in Rabo de Peixe, S. Miguel, Açores, Portugal, and the eldest son of Artur de Amaral Maiato and Alcide de Jesus Faria Maiato.
He was married to Maria da Esperança Maiato (née Martins) and they are the parents of Christopher Maiato, Janine Pellico (née) Maiato and Shana Maiato.
Art emigrated from Portugal in January of 1964, and spent about a year in Winnipeg prior to settling with his parents in Toronto, Ontario.  His siblings were born soon after: Antonio José (Tony) Maiato (wife Maria João Maiato) and Fatima Maiato (husband Eduard Guzman).
Art spent most of his career in the Operations Department at Etobicoke Hydro and continued when it was acquired by Toronto Hydro. He spoke fondly of his time there and was grateful for the friendships he maintained with the people he had the privilege of working with.
Arthur was a dedicated father and also spent many years working two jobs to raise his children with Maria; he also devoted his time and energy into building a cottage for his family with the help of some cherished family and friends.  In addition, he attended Humber College and got his post-secondary degree in the early 2000's during his tenure at Toronto Hydro.
His passion was spending time at the cottage with his family and loved ones.  He was always happy to open his door and welcome anyone who wanted to spend time and visit with him up north.  Those were some of his happiest memories.  He retired from the Hydro in 2012, which allowed him to spend more time up at Avery Point.
He is also survived by his grandsons, Vincenzo Diego Pellico and Leo Angelo Pellico, the children of his daughter Janine and son-in-law Daniel Pellico, as well as his Godchildren Dianna Smith, Sean Maiato and Chantal Maiato.  He is now reunited with his Godchild Megan Maiato.
Arthur's memorial will be held at the St. John's Dixie Cemetery located at 737 Dundas Street East, Mississauga, Ontario L4Y 2B5 (the Brown building at the rear of the Parking lot past the Church).
Due to the COVID-19 Pandemic personal attendance is limited for the Memorial Service.  The Memorial service will commence at 4:00 p.m. on Wednesday August 25, 2021.  In addition, there will be a livestream of the service accessible while it is ongoing via the link:
http://www.livememorialservices.com/Home/ServiceDetail/15833
Between the hours of 6:00 p.m. to 7:30 p.m. open visitation will be available for anyone who wishes to pay their respects to Art and his family in person, for which no invitation is necessary and all parties are welcome to attend.  This will be a final opportunity to say goodbye as no internment service will take place.
In keeping with Art's wishes, it is requested that in lieu of flowers or if a memorial donation is desired, that this be directed towards COVID relief efforts at UNICEF, which can also be accessed at:  https://www.unicef.org/coronavirus/solidarity-response-fund
https://tranquilitycremation.com/wp-content/uploads/2021/08/Cropped-photo-Artur-Maiato-2-1-e1629813249254.jpg
904
1026
Tranquility
https://tranquilitycremation.com/wp-content/uploads/2016/04/logo2.png
Tranquility
2021-08-24 08:50:39
2021-08-25 12:13:02
Maiato, Artur