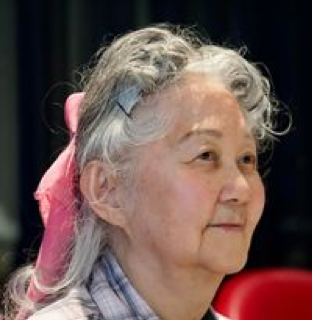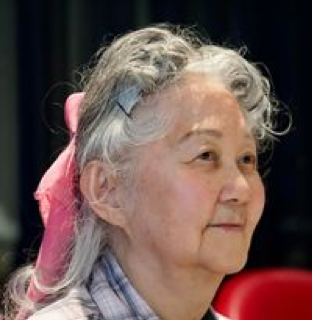 The world became brighter on June 12, 1934, the day that Bernadette Caroline King was born.  With profound sadness, Bernadette Caroline Kee took her final breath on June 28th, 2022 in Toronto, Ontario, age 88, following her long farewell journey through Lewy Body Dementia.
Bernadette is predeceased by the King families: parents Gong Kow, Tomse, sister Caroline and her husband Hebert; and brothers William, his wife Hang Fong, Peter, Herbert, and Victor; and her loving husband George Danville Kee.
Our beautiful mother is survived by her children, grandchildren, and great grandchildren:  Spencer, Louise, Antoinette, Michael, Viola, Henry; Michelle, Nina, Uli, Noah, Felix; Kyle, Jo, Megan, Jason (the late Jay); Victor, Anh, Natasha, Andy, Chantelle, Max; Andre, Khin, Matthew, Devon.  Her siblings and their loving families:  Phillip, Minnie, Barbara, Brett, Andrew, Lee; Pauline, Stuart, Scott, Melanie; and Smithy, Irene, Cheryl, Don Thompson, Lance, Jared, Anarra; Lynette, Solomon Smith; Savanna King, Selah, Canaan, Grace; Brian King and partner Ryan; and her nephew Victor Lee.
Bernadette's greatest love was her husband, children, and their families.  She was deeply proud of their strength of character, independent spirit, and love of life.  Bernadette was passionate about dancing, growing orchids, bonsai, researching, and sharing her wisdom to make lives better.  She was a fierce protector, believing in justice, and living her life in acceptance, patience, and generosity.  She was a Goddess, Queen, Warrior Princess – a fine and special lady to all who knew her.  She is now reunited with her everlasting husband, reclaiming her bright light and golden heart.
The family wishes to express deep gratitude to the caring and compassionate staff at Tyndall and Trilium for being the 24/7 earth angels enveloping mom in gentle kindness during the final chapters of her life.
Bernadette will be sorely missed.  Her legacy is captured in her own words: "Be happy; life's too short. Be Happy, Be Happy, Be Happy."
The family requests no donations, although gentle thoughts, air hugs, and flowers are welcome.
We would love to have Friends and Family attend mom's beautiful Celebration of Life
Sunday, July 3rd, 2022
2-5pm Service and viewing, Magnolia Room
St. John's Dixie Cemetry and Crematorium
737 Dundas Street East, Mississauga, Ontario     L4Y 2B5
https://tranquilitycremation.com/wp-content/uploads/2022/06/KEE.png
320
312
Tranquility
https://tranquilitycremation.com/wp-content/uploads/2016/04/logo2.png
Tranquility
2022-06-29 08:11:41
2022-06-30 08:15:20
Kee, Bernadette