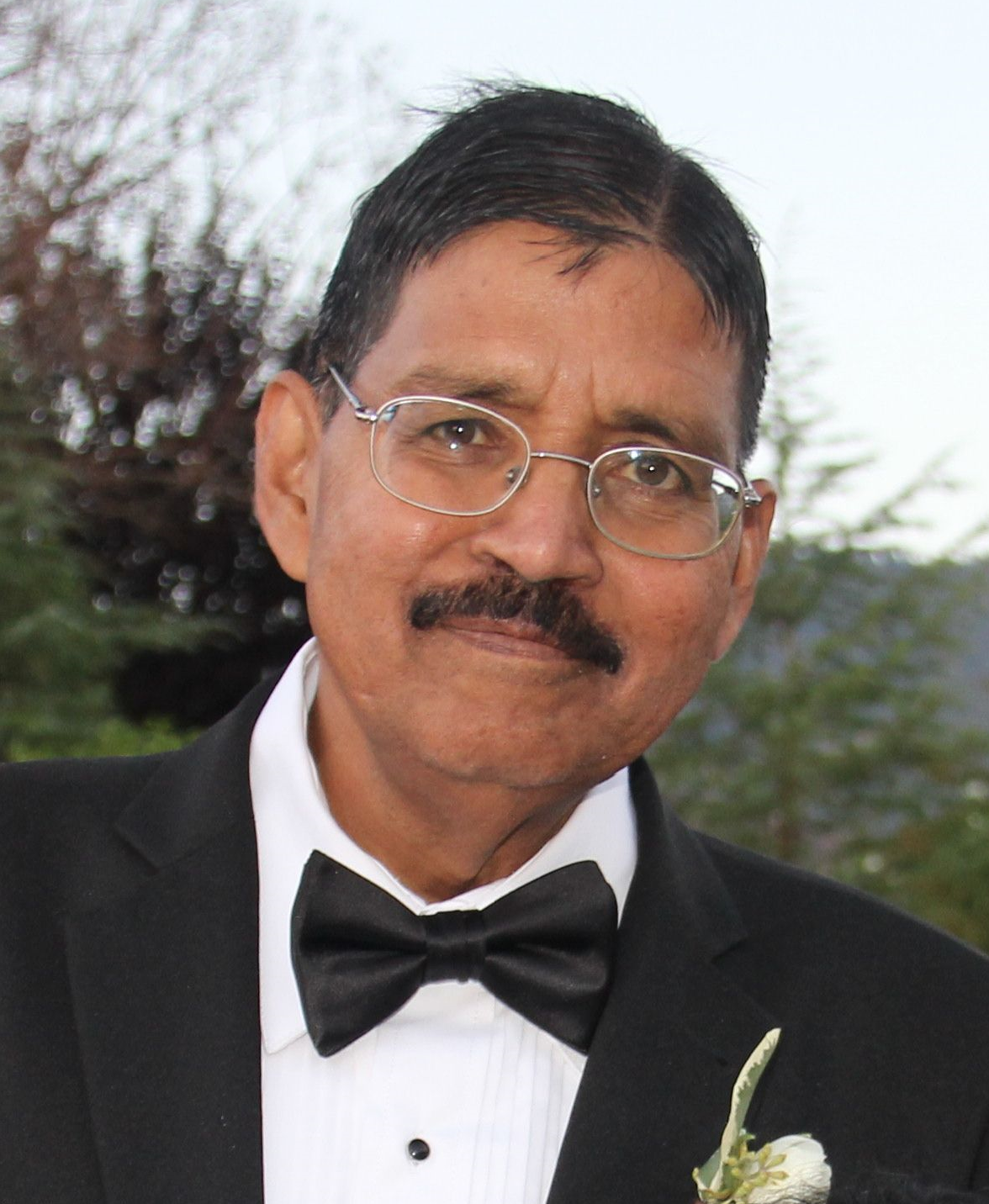 Dickson Nathaniel Iqbal, 63 of Brampton, ON passed away April 26, 2015 surrounded by his loving family.
He was born to the late Jasmin Massey and Nazir Iqbal Mall, on September 29, 1951 in Karachi, Pakistan. On December 27, 1978 Dickson married the love of his life, Hilda Ghosh. They moved to Canada shortly after to start their new life together. They were together for over 43 years and married for 36 years.
Dickson is survived by his loving wife Hilda Ghosh Iqbal, his three children Michelle Iqbal and beloved Grandson Ethan Nathaniel Osbourne, Timothy Iqbal and Valarie (Warren) Augley.  His three sisters Rosaline (John) Turner;   Shirin (David) Charles and Catherine (Vernon) Grey; Nieces Sharon Bassi, Daisy (John) Rozario, Sheba (John) Funari, Jennifer Grey- Gonsalves, Bridgette (Denny) Rosa; Nephews Raymond Turner, Derek Turner, Rodney Charles and Michael Grey and Nana to 19 extended grandchildren Aaron, Amy, Alex, Ashley, Joshua, Amanda, Meghan, Jasmine, Kaedon, Christina, Jasmine, Harlean, Matthew, Hanna, Mark, Davina, David, Alyssa and Aleena.
Dickson was a loving husband, father, Nana (Grandfather) and friend to so many. The number of long friendships Dickson had is a testament to the kind of person he was. He was loyal, patient, kind, determind and loving to all he encountered and was one of the friendliest people you could ever meet. He could make a stranger a friend within five minutes. His patience and kindness to others was unforgettable. He was always there to help others whenever they needed. He was a people person and loved to spread positivity and was encouraged by the love of so many.
Dickson had a passion for driving. He had a job he absolutely loved, A truck driver by profession, he drove for over 20 years for Schneider National,  travelling across Canada and the United States until he was forced to give it up after suffering a heart attack in 2011. Despite that he went back to work for another year and a half until he had to give it up completely.  He enjoyed watching old westerns, movies and nature shows. His hobbies included collecting model trains and cars, collecting T-shirts from different places we travelled to and spending Sundays going to the flea markets with his wife.
He was a loving, patient and God fearing father and was always there for his children, no matter what and an even more amazing Nana to his grandson Ethan; affectionately known as his "Channa Munna".
Since childhood he was committed to God. Dickson started as an alter boy in the Anglican church and was active with the youth group for many years until he met his wife who was a Seventh Day Adventist. He came to Canada in 1976 and started taking bible studies and was baptized at Perth Church in Toronto by Pastor R. a member of the South Asian Seventh-Day Adventist church for the last few years, he was ordained as an Elder and dedicated his life to serving God. Though he was sick, he continued to have faith, believed in God and trusted him fully in the end. Often you could find him talking to God and even when began to have difficulty speaking, he was still praying to God.
Visitation will be from
7 pm – 9 pm
on  Thursday, April 30th at St. John's Dixie Cemetery Chapel. Funeral Services will be held at Mississauga Seventh Day Adventist Church on
Friday, May 1 at 11 am
.  There will also be a viewing from
10 am – 11 am 
before the service begins.
We were the ones that were blessed by having him in our lives.
Rest in the Lord's Arms, Till we meet again.
https://tranquilitycremation.com/wp-content/uploads/2015/04/unnamed.png
1432
1176
Tranquility
https://tranquilitycremation.com/wp-content/uploads/2022/08/Cremation-Logo-1.jpg
Tranquility
2015-04-30 08:15:05
2021-04-02 08:11:58
Iqbal, Dickson Nathaniel