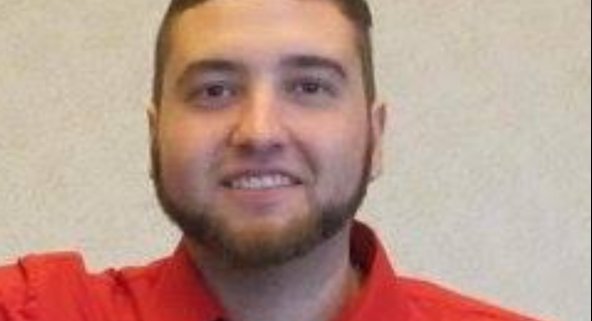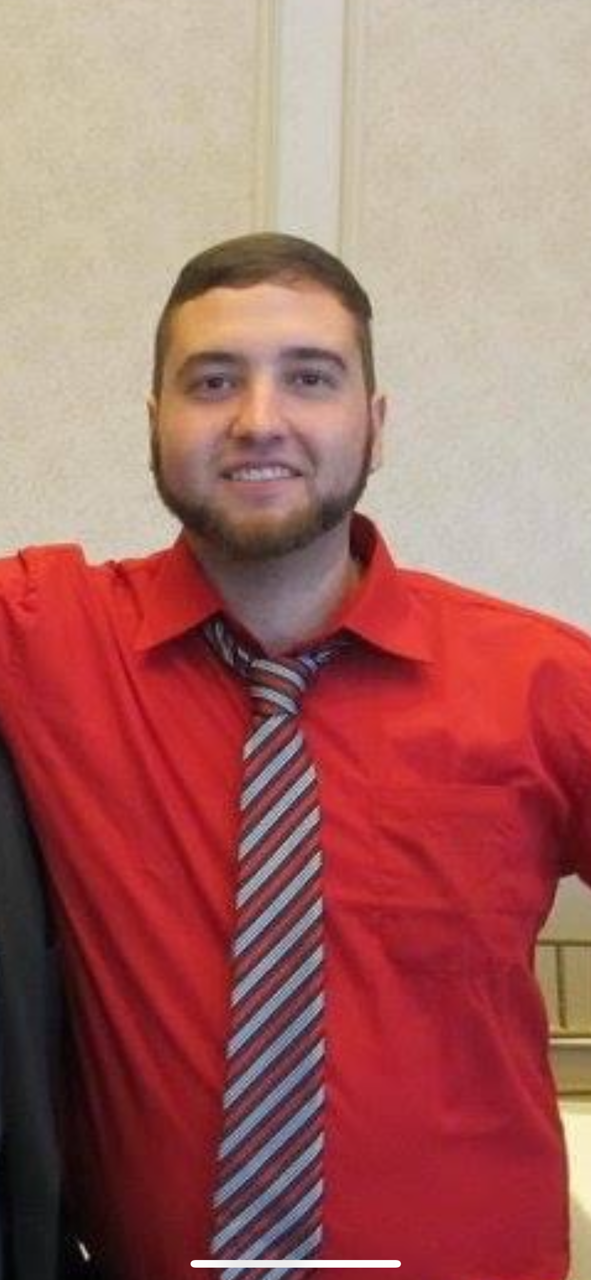 Christopher Joseph Ervin
It is with great heartache that we announce the sudden passing of Christopher Joseph Ervin on December 20 th 2021. Chris was born on April 8 th 1992 at Mississauga Hospital to his loving parents, Paddi and Joe (Megan). He will be greatly missed by all of his Aunts and Uncles, Betty, Joyce, Trisha (Rob), Barry (Cindy), Doug (Penny), Katherine, John(Cheryl), Linda, Patti and Gerald. By his cousins, Sueanne, Shannon, John, Julie, Shawn, Stephanie, Brenden and the late Michael, and many Barrer relatives. He will also be missed by Daren who was like a big brother to him most of his life and by his niece and nephew, Shelby and Austin along with all of his lifelong friends and his beloved dog Midnight.
To know Christopher was to instantly fall in love with him. With a smile so bright, any room he entered just became brighter with his presence. A laugh so contagious that you couldn't help but laugh along with him, sometimes until your ribs hurt because it was infectious and uncontrollable. Christopher lived his life as a free spirit who did not care what others thought of him and he was the most un-judgmental and down to earth friend anyone could ask for. Anywhere Chris went, he instantly made friends, whether it be at an amusement park with his cousins for the weekend, out with his childhood friends or meeting people on the street; he was the life of any party.
Christopher loved his role as an Uncle to his niece Shelby and his nephew Austin. He played a vital role for them as a father figure and to hear him speak about them just showed you how big his heart was. He radiated love and pride when he would speak about their achievements as they grew older. He was so proud to be an Uncle and loved all the moments he had with both of them.
Earning his High School diploma was a huge achievement for him and sharing that accomplishment with his favourite teachers is something he was excited to share. Chris was also ecstatic when he gained his motorcycle license was finally able to take his moms bike out for a rip. Spending summer weekends up at the cottage with his dad was also something he looked forward to, just some relaxing quality time together.
Christopher had a strong exterior but loved to express himself through poetry. His notebooks were his escape from any of his worries. He found comfort expressing himself through the art of poetry and as talented as he was, he was selective of who he shared his poems with.
There will forever be a hole in all of our hearts but Chris would want his legacy to live on in a positive way and remember his humour, free spirit and his infectious personality. We are devastated he is gone but happy he lived because of the memories and the impression he leaves us all with.
There can be no goodbyes for us
it'd be too painful, dear
Our connection still lives on
Although you're far from here
I miss the times that we once had
But one day, once again
I'll hold you close and laugh with you
I just wish I knew when
Each moment till that day arrives
Until my time is through
I'll miss you more than words can say
And always think of you
I'll look for you among the stars,
And each dawns pastel sky,
And whisper words of love to you
But never say goodbye
A Visitation will be held on Thursday December 30th, 2021 from 1-2pm followed by a Service from 2-3pm
St. John's Dixie Cemetery & Crematorium
737 Dundas St E L4Y2B5
For family and friends unable to attend, there will be live streaming through the following link:
Please click on 'Live Memorial' below
https://tranquilitycremation.com/wp-content/uploads/2021/12/Christopher-Ervin-Obituary-Photo-e1640701828239.png
547
592
Tranquility
https://tranquilitycremation.com/wp-content/uploads/2022/08/Cremation-Logo-1.jpg
Tranquility
2021-12-28 09:23:12
2021-12-30 09:21:04
Ervin, Christopher