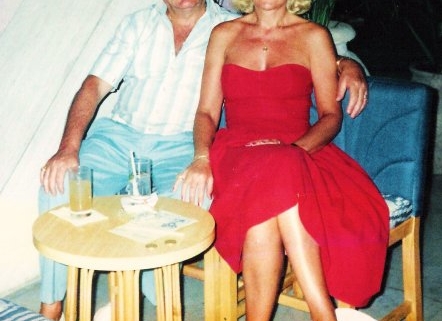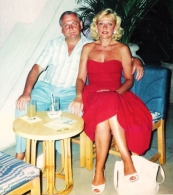 Daniela "Nell" Myszakowski
(nee Iwanski)
September 19, 1947 – September, 22, 2023
It is with shattered hearts and profound sadness that we announce the passing of an amazing, smart, loving and beautiful wife, mother, grandmother, sister, and friend.
Daniela "Nell" Myszakowski left this world peacefully in her children's arms and surrounded by love from her beloved grandson Joshua and her two surrogate daughters Jenny and Leigh, after a brutal 6-week battle with complications stemming from what the doctors can only assume were multiple seizures. She passed at the age of 76 at 3:53 pm on September 22, 2023, in the ICU of Trillium Hospital in Mississauga, Ontario.
But we, all of us, know Nell died of a Broken Heart. She was never the same after her husband, the love of her life, Chester Myszakowski passed away on April 17, 2021. The love they had for each other was unwavering and living without her Chester took the toll of her life. She, together with her late sister Mila, were born to the late Walter and Regina Iwanski in Germany. Nell is survived by her beloved grandson Joshua, her daughter Debbie, son Stephen and daughter-in-law Lyn LeBlanc. Her surrogate daughters Leigh Semple and Jenny Blaskovic along with the many family and friends from Poland, England and the United States.
Nell was a powerful force, a woman who loved fiercely and gave her heart freely. Generous to a fault and always on your
side. We know she and Chester are dancing the Tango on a cloud right now.
~
A visitation is scheduled on Monday, Oct. 2, 2023 – from 5:00 p.m. to 8:00 p.m.
at St. John's Dixie – Magnolia Chapel,
737 Dundas St. E. in Mississauga, Ontario.
Funeral and burial will be held Tuesday, Oct. 3, 2023
at 10:00 am at St. John's Dixie – Magnolia Chapel –
Procession to Assumption Catholic Cemetery
6933 Tomken Rd., in Mississauga, Ontario.
~
*In lieu of flowers, there has been a GoFundMe account set up by Leigh Semple in order to assist the family that is in
desperate need of financial support to assist with funeral costs as well as after-support that they can draw from as they sort Nell's estate. Unfortunately, it is not known, at this time, if Nell had a will or life insurance.
GoFundMe Link: https://gofund.me/05ab63f3
https://tranquilitycremation.com/wp-content/uploads/2023/09/10400817_28506252046_2460_n-e1696194646636.jpg
499
442
Tranquility
https://tranquilitycremation.com/wp-content/uploads/2022/08/Cremation-Logo-1.jpg
Tranquility
2023-09-28 16:59:02
2023-10-02 14:35:43
Daniela Myszakowski