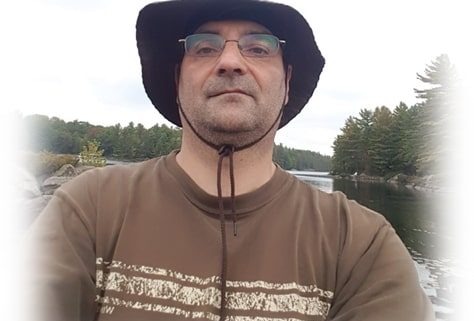 Bognar, Charles Alexander
November 17, 1957 – May 23, 2021
It is with great sadness that we announce the sudden passing of our brother Charlie.
Charles is survived by his brother Andrew (YuYu), sister Barbara (Paul), nephews Eric (Lindsay, Chase) and Michael, nieces Miranda (Nate) and Madeleine (Paul), and his cousins Eva, Liz, Kalman, Kati, Zsuzsi and families.
Charlie received his degree from McGill University in Metallurgical Engineering in 1979 and obtained his PEng. in 1981.  His career began in British Columbia, while still a student at the Gibraltor and Endako mines. He went on to work at Stelco as a project Metallurgist and later at Continental Can/Crown Cork and Seal doing testing in the canning industry for many years.  Later he tried other occupations, until his most recent work for various trucking companies. Of those, he enjoyed working for the movie industry best.
Charlie had a great love for sports and the outdoors, enjoying racket sports, paddling, and cycling.
At family gatherings, Charlie always arrived with perfect timing – just as everyone was getting seated at the dinner table.  Afterwards, he would be often found entertaining the children or stroking the resident cat or dog.  He loved animals, and best of all his beloved cat Boots who was his loving companion for many years.
Charlie will be missed by family and friends alike. He will be forever preserved in our collective memories.
https://tranquilitycremation.com/wp-content/uploads/2021/06/Charlie.jpg
450
474
Tranquility
https://tranquilitycremation.com/wp-content/uploads/2022/08/Cremation-Logo-1.jpg
Tranquility
2021-06-05 10:45:14
2021-06-05 10:45:36
Bognar, Charles Alexander