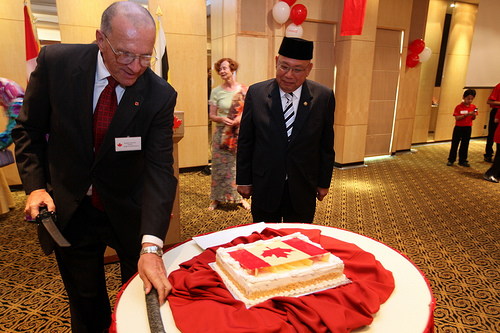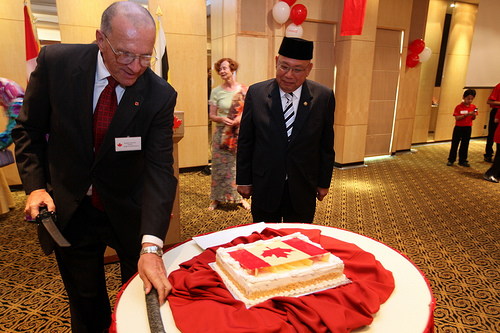 For over 27 years, Oakville Funeral Homes has continuously helped grieving families in their time of need. From memorial to cremation services, the funeral home is committed to honoring memories in more ways than one, most recently during Canada Day (July 1).
In the nation's biggest festivity, Oakville Funeral Homes honored the departed's sacrificethe way it's been doing so for the last 20 years: By placing flags on the graves of the Oakville veterans.
"(It's) in support of the many veterans that granted us the opportunity to celebrate Canada Day," shares the Oakview funeral director, Steven Reynolds.
In commemoration, the funeral home made it known to everyone that they will be more than glad to place flags on the beloved Canadian military veterans should loved ones wish so.
Recognizing Sacrifices
The Honourable Erin O'Toole also recently honored the veterans who have dearly sacrificed their lives during World War II at Revera'sCedarcroft Retirement Home in Oshawa. Apart from reliving the commitment the deceased military veterans have done for the country, all living WWII veterans are to be given limited edition lapel pins as well as certificates of recognition.
Meanwhile, hundreds of veterans in Oakville were also paid tribute to. With many of them decked out in complete uniforms, the veterans shared their stories, reminisced the times of struggle and held on to the memories of strength.
Ron Kirk, one of the veterans shares: "When the veterans started to come back from Afghanistan they were all in one piece or came back in a casket and they came along the Highway of Heroes. I think that's what changed Canada's image of exactly what we are and what we do."
With more than 55,000 wounded and over 45,000 giving their lives during the war, Canada pays tribute to the brave and steadfast.
Canada Day
As veterans were honored and the living loved ones remember, Canada Day continues to be one of the most sought-after celebrations the nation has ever known. Since the Constitution Act was declared on 1867, all forms of festivities flock the land — from the RCMP Musical Ride to picnics, fireworks and more.
https://tranquilitycremation.com/wp-content/uploads/2015/07/3665178498_d5cc6d5956.jpg
333
500
Chris Silverthorne
https://tranquilitycremation.com/wp-content/uploads/2016/04/logo2.png
Chris Silverthorne
2015-06-28 03:31:50
2018-09-25 09:16:59
Oakville Funeral Homes Honor Veterans in Time for Canada Day