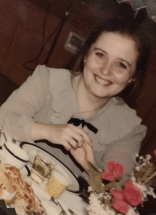 HASE Linda Maureen passed away peacefully with her sister, Pamela at her side.
Following a brief illness at Hamilton General Hospital on November 7, 2022.
Linda in her 71 st year predeceased by her best friend and husband Paul Passant in
(2018), and her father and best friend Charles in (2003) and her mother
Maureen in (2014) (nee Kelly)
Linda is lovingly remembered and survived by her one and only daughter
Julia Seed.
Linda leaves behind her sister and best friend Pamela (Hase-Smith.) Linda was a
Special Aunt and Godmother to Brett and Sara Smith. Great Aunt to Bentley,
Olivia and Chase.
Linda was born September 8, 1952 at Women's College Hospital in Toronto.
Linda, our brother Kelly, and our parents lived a short time in Toronto and for a
brief time at our Mothers family farm in Colborne, Ontario before moving to
Oshawa and renting an apt on Simcoe St. N. Shortly after, in 1961 my parents
bought the family home on Frederick St behind Parkwood Estates.
Linda attended St. Gregory's and St. Joseph's elementary schools in Oshawa. Then on
to high school at O'Neill Collegiate Vocational Institute (OCVI) also in Oshawa.
Linda had a long and successful career with Bell Canada. Started out like most of
us in Operator Services on Victoria Street. Linda began working in the Tower at
the Oshawa Centre as a temporary manager for the group responsible for making
appointments. For the jacking crew. Bell Canada in those days (1980) had begun
installing phone jacks in homes and offices throughout Ontario and Quebec.
When the project was over Linda became a manager in the District office working
for Doug Struthers. Linda also worked in Toronto in Budget and Results for Gwen
Guillet. Then on to the Executive offices at Bell Trinity Square where she worked
for Carole Ann Cole Vice President of Bell Canada (Ontario) Who became a dear
friend and mentor.
Linda was also a manager in the Assignment Centre and the Installation and
Control Centre at Borough Drive. Linda was also a manager in the Business office
and Collections at 55 Athol St in Oshawa. Moreover, I am sure I am missing other
departments.
Linda made many friends throughout her time with Bell Canada and maintained
most of those friendships up until she passed. To name just a few and forgive me
if I have forgotten you. Roxanne McDonald, Marilyn Hajdu, Frank Robinson,
Barb Ryan, Theresa Hull-Clarke, Maryanne Watts, Nadine Agnew, and many more.
Linda was a dedicated and loving Mother. Julia was born in May of 1981. From
the day Julia was born, she was the most important person in Linda's life. Julia
was the bright Light that shined in her life. Julia by far is one of the most beautiful
souls you will ever meet. Julia was born with optic nerve damage that caused a
severe visual impairment, and as the years went on Julia began to lose her
hearing and became deaf. Now she has lost most of her mobility.
The strength, courage, determination and resilience that Julia has showed
throughout her life undoubtedly came from her Mother, Linda. I know Julia will
never understand why GOD needed to take her Mom. Because Julia and Linda
were like two peas in a pod. They always had each other. However, I promise as
long as I am breathing, Julia will always have her Aunt Pam. We will try to get
through this loss together.
Linda had many lifelong friends Kay, Judy, Brent, Gibby, our brother Kelly, Fred,
Patty, Lorraine, David, Heather, Maia, and Christopher…. she also had many that
she adopted along the way as her nieces and nephews. Sandler, Lukas, Keira,
Ashley, Samantha, Katie, Kim, and Nicole.
Linda LOVED her family. She had a natural warmth and kindness and made
anyone she loved feel very special. Linda was compassionate and I will be forever
grateful for her selfless, giving spirit, as she always put others first. Linda was a
very private, gentle soul. Trustworthy, sincere and most of all loving. Any secret
was safe with her and it went into the VAULT never to be spoken of again.
Linda was very intelligent and constantly educating herself and others around her.
Loved to read, loved movies and she loved music. Linda's favourite places to visit
was anywhere in Toronto or Colborne, Ontario.
Linda loved my children, Brett Smith and Sara Smith as if they were her own. She
just could not get enough time with them and was so very proud of the
individuals they have become. Linda never played favourites, we were all her
favourites.
My sister Linda was my best friend, my mother, my teacher, and my safe place to
fall. I will forever be missing you
REST EASY Linda… Until we meet again….
We would like to extend our Thanks and Appreciation for the amazing care and
compassion Linda received at Hamilton General Hospital.. The surgeons, ICU West
and the Cardiac Surgical Care Unit 5 South teams. Just Amazing individuals.
Our family is holding a CELEBRATION of LIFE for Linda on
Thursday, November 24th , 2022 from 2pm-6pm
at the Dunsdon Legion, 9 Tollgate Rd.,Brantford Ontario
Eulogy will begin at 3:30pm and All are Welcome
In lieu of flowers, please consider making a donation in Linda's name to
McMaster Children's Hospital, Sick Children's Hospital in Toronto,
Hamilton General Hospital, TEAD, or SENSITY.
Personal condolences can be left at www.tranquilitycremation.com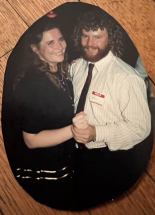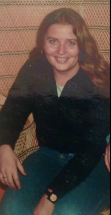 https://tranquilitycremation.com/wp-content/uploads/2022/11/Hase-picture-e1668694846484.png
1142
828
Tranquility
https://tranquilitycremation.com/wp-content/uploads/2022/08/Cremation-Logo-1.jpg
Tranquility
2022-11-17 09:32:25
2022-11-17 09:32:25
Hase, Linda