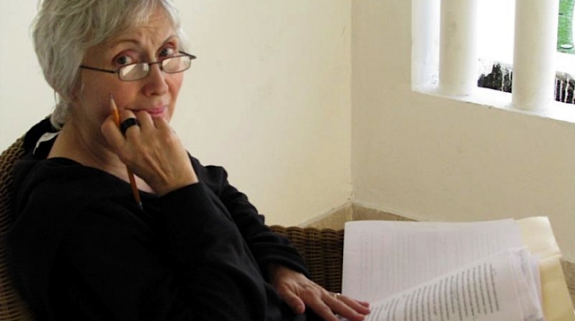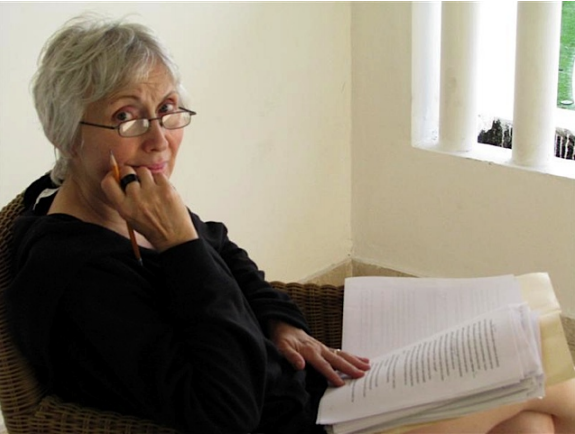 Viola Fodor
February 5, 1949 – March 9, 2020
The family, friends, and clients of Viola Fodor mark with sorrow her passing to the next life in the early hours of March 9, 2020 at the age of 71, after an illness of many years that had no definitive diagnosis or treatment. She passed away in Brantford, just the way she lived—with full awareness, being loved by so many and loving all.
The wife of Julian van Gorder and daughter of late Frank and Grace Fodor of Warburg, Alberta, Viola is survived by siblings Violet (Sajid) Aziz and Frank (Violet) Fodor and nephews and nieces Kenneth, Lorena, Sacha, Ramona, and Jolene and their families. She was predeceased by sister Elizabeth (John) Hum.
Viola was born in Drumheller, Alberta and grew up in Warburg where she completed high school.  She received her B.Ed. (1974) and M.Ed. (1979) from the University of Alberta. Soon after, she moved to Victoria and then to Vancouver where she started her private practice in 1981. In 1984, she moved to Ontario where she continued her work.
Viola's career evolved as she created and founded Life Process Transformation™.  A gifted psychotherapist registered with the Ontario Association of Mental Health Professionals (formerly OACCPP), she led workshops for lay and professional groups using a humanistic/transpersonal perspective. She was a frequent speaker on stress, depression, eating disorders, personal transformation and spirituality.  Also an insightful writer, she authored Desperately Seeking Self, Where Have I Been All My Life? and much more.
To learn more about Viola's work and Life Process Transformation™.  please visit ViolaFodor.com. Her teachings live on through the thousands of people she helped and those she trained to continue her work.
Viola shared with her clients a reverence for the healing power of a quiet mind. With transformative gentle grace, she met people where they were at in their lives and guided them with genuine compassion and empathy, like a spiritual force of nature that brought people to their best selves.
Viola held an enduring love for all family, relatives, friends, clients, and her beloved furry companions. She loved silence (Quiet Time), her work, nature, art, antiques, garage sales, as well as travelling, walking her dogs, and her idyllic home and office on the bank of the Grand River in Paris.
At Viola's request, there will be no funeral service but rather a Celebration of Life, which will be planned for late spring – date, time and place to be determined.  To confirm details, please check https://www.violafodor.com or the Tranquility website below to confirm details.
Online condolences may be shared on https://www.violafodor.com. or https://tranquilitycremation.com/fodor-viola/
In lieu of flowers, memorial donations would be appreciated by the family:
The Alzheimer Societies of Brant, Haldimand Norfolk, Hamilton Halton
Niagara Region for the Self-Care for the Caregiver Program
"Our universe just relinquished one of its greatest gifts."
https://tranquilitycremation.com/wp-content/uploads/2020/03/Screen-Shot-2020-03-16-at-3.03.31-PM.png
434
575
Tranquility
https://tranquilitycremation.com/wp-content/uploads/2022/08/Cremation-Logo-1.jpg
Tranquility
2020-03-17 08:41:46
2020-03-20 09:19:04
Fodor, Viola