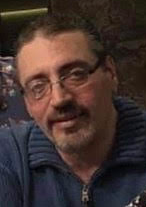 Family and friends are saddened to announce the sudden passing of Marco Celani on August 30th, 2020.
He was the much-loved husband of Irene (Jakymyc) and devoted father to Michael and Leah. He is pre-deased by his father Nello and leaves behind a family in mourning; mother Elsa, sisters Luciana (Rocco) Elia, Roberta (Aldo) Bracaglia, Maria Assunta ( Mario) Morgillo and his brothers Angelo Celani and Maurizio (Diane) Celani. He was a caring uncle to Rita (Kennet) Elia- Andersson, Domenic (Ana) Elia, Grace Catinella, Stefano (Diane) Catinella, Elsa Morgillo, Vince (Eleonora) Morgillo and Alec Celani. The Celani and Jakymyc families were neighbours and their lives were intertwined for decades which is why he is also deeply mourned by his Jakymyc in-laws. John (Liz), Dave (Karen), Orest (Rochelle), Mike (Bernice), and Anna (James) Carter. Also uncle to Mandy (Rob), Julia (Dan), Matthew, Jillian, Jessica (Mitch), Joshua (Alyseia), Quinn and Marlee. 
We are all grieving his unexpected passing but are left with some wonderful memories. Memories of this Jack-of-All-Trades, who would drop everything to lend a hand. Marco always had a project or two (or three…) on the go. Being a creative and resourceful person, he was forever dreaming about how to develop and execute a plan. Sometimes that may have meant he had to invent some little part or manipulate some piece to solve the problem. But he was relentless and would not give up until the problem was solved. That was the essence of Mark.
His interest varied from the fast pace of the Formula One circuit to the joy of stamp collecting. He was an avid movie lover and had a wealth of knowledge in movies old and new. More recently he developed a love of cooking and gardening. Every kind of hot pepper was planted, leaving us on fire! 
Mark was born in Frosinone, Italy but spent most of his formative years on Prescott Avenue which is where he met his future wife. Irene and Mark were neigbourhood kids who grew up together. It took them dating for 16 years before they realized wedding bells were inevitable. Their family was completed with the arrival of Michael and Leah. September 16th would have been their 25th wedding anniversary.
Visitation will be held on Tuesday September 8 from 2-4 & 6-8 pm at St. John's Dixie Cemetery & Crematorium,737 Dundas St. E., Mississauga, ON.  A private funeral and burial will be held for the family.
A life cut too short. Mark you will be missed. 
A limb has fallen from the family tree
That says grieve not for me.
Remember the best times,
The laughter, the song
The good life I lived 
While I was strong
https://tranquilitycremation.com/wp-content/uploads/2020/09/Screen-Shot-2020-09-04-at-5.16.43-PM.png
207
146
Tranquility
https://tranquilitycremation.com/wp-content/uploads/2016/04/logo2.png
Tranquility
2020-09-04 16:47:50
2020-09-04 16:51:02
Celani, Marco